YouTube is een schatkamer vol video's en je kunt eindeloos blijven streamen. Maar soms wil je een video ook gewoon opslaan op je iPhone voor offline gebruik. Bijvoorbeeld om data te besparen of omdat je op een plek of in een situatie zit waarbij je geen toegang hebt tot internet. Een YouTube video downloaden op je iPhone of iPad is dan een uitkomst. Maar dat was altijd vrij lastig.
Wekelijks Apple tips in je mail
Iedere week dit soort tips in je mailbox? Meld je dan nu aan voor onze gratis nieuwsbrief!
Je aanmelding is helaas niet gelukt. Probeer het later nog eens.
Om een filmpje te downloaden voor offline gebruik, moest je eerst allerlei stappen doorlopen. Maar dankzij de iOS-app Opdrachten, is het veel gemakkelijker en sneller geworden. Iemand anders heeft het lastige werk al voor je gedaan en een takenreeks gemaakt zodat jij zo goed als automatisch een video kunt downloaden. Je hebt er geen omkijken meer naar. Wij laten je zien hoe het werkt.
YouTube video downloaden iPhone
Black Friday: De Apple iPhone 13 tijdelijk tot €397 korting!
Maximale korting als je ook internet van Ziggo thuis hebt!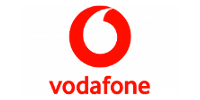 Bekijken
Eerst moet je de Opdracht op je iPhone of iPad installeren. Dat doe je zo:
Ga in Safari op je iPhone of iPad naar Just Another YouTube Downloader (JAYD).
Tik op 'Get Shortcut'.
De Opdracht wordt nu geopend. Veeg helemaal naar beneden en druk op de knop om de opdracht toe te voegen. Hij wordt toegevoegd aan je bibliotheek met opdrachten.
Download in de App Store de gratis app Scriptable. Je hoeft verder niets te doen met deze app, hij moet gewoon op je iPhone staan.
Om de video te downloaden, doorloop je vervolgens deze stappen:
Zoek je favoriete YouTube-video en kopieer de link.
Ga naar Opdrachten en tik op JAYD.
De Opdracht loopt en daarbij moet je nog toestemming geven voor het een en ander.
Kies voor 'Download Video'.
Kies waar de video moet worden opgeslagen: je fotobibliotheek (Camera Roll) of Bestanden (Files).