iOS 15 is deze week verschenen. Heb jij de update al geïnstalleerd? Een van de dingen die je het eerst zult opmerken, is dat Safari in iOS 15 een complete metamorfose heeft ondergaan. Dat is even wennen! In dit artikel bespreken we de belangrijkste veranderingen in de browser van Apple!
Wekelijks Apple tips in je mail
Iedere week dit soort tips in je mailbox? Meld je dan nu aan voor onze gratis nieuwsbrief!
Je aanmelding is helaas niet gelukt. Probeer het later nog eens.
Leer de tabbalk kennen
Je bent het gewend dat de adresbalk bovenaan het scherm staat. Niet meer in het Safari van iOS 15. De zogeheten tabbalk staat onderaan, altijd binnen bereik van je duim. Tik op de tabbalk en de startpagina verschijnt. Wisselen tussen tabbladen doe je door de tabbalk naar links of rechts te vegen. Dan kun je de adresbalk in Safari terugzetten.
Ontdek de nieuwe weergave
Om alle tabbladen te zien, tik je onderin op de knop met de twee vierkantjes. Alle geopende tabbladen verschijnen in een nieuwe, veel overzichtelijkere weergave. De gestapelde 3D-achtige weergave van geopende tabbladen is dus verdwenen. Je kunt verticaal scrollen om door de tabbladen te bladeren.
Maak tabgroepen aan
Tabbladen zijn nu in te delen in groepen. Zo houd je de tabs die je voor je werk nodig hebt netjes bij elkaar. Of maak een tabgroep aan met daarin je favoriete online winkels, zodat je er nog sneller bij kunt. Voor het maken van een tabgroep tik je rechtsonder op de knop voor de tabbladen (de twee vierkantjes). Tik vervolgens onderin op de tabbalk – op het v'tje – en kies 'Nieuwe lege tabgroep'. De tabgroepen worden gesynchroniseerd met je Apple-apparaten, dus je ziet ze ook op je iPad en Mac terug.
BLACK FRIDAY: De iPhone 14 nu tot €348 korting!
• Maximaal voordeel als je thuis Ziggo hebt
• 6 maanden Apple Music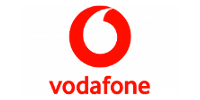 Bekijk actie
Verander de startpagina
De startpagina van Safari is eindelijk naar je hand te zetten. Je kunt bijvoorbeeld een andere achtergrondafbeelding gebruiken; zo maak je de browser veel persoonlijker. Om dit te doen, scrol je bij een startpagina naar beneden en kies je voor 'Wijzig'. Activeer de optie 'Achtergrondafbeelding' en kies een wallpaper uit. Apple heeft er een paar voor je klaargezet, maar je kunt ook een eigen foto toevoegen via de Fotobibliotheek.
Veeg om te refreshen
Voor het verversen van een webpagina moest je voorheen bovenin op de daarvoor bestemde knop tikken. Niet handig als je de iPhone met één hand vast hebt. Met iOS 15 werkt het refreshen veel intuïtiever. Trek de webpagina naar beneden en de website wordt opnieuw geladen. Vind je dat maar wennen? Gelukkig is er nog steeds het bekende ronde pijtje in de adresbalk.
Voeg extensies toe
In de nieuwe Safari kun je extensies installeren. Die maken het bijvoorbeeld mogelijk om een webpagina te vertalen, of ze blokkeren trackers voor meer privacy. Om te zien welke extensies beschikbaar zijn, ga je naar 'Instellingen>Safari>Extensies>Meer extensies'.
iOS 15
iOS 15 is de grote update voor je iPhone dit jaar, met een aantal grote nieuwe functies. Focus helpt je bijvoorbeeld om je te concentreren op één specifieke taak of bezigheid, door alleen specifieke apps en contactpersonen door te laten. Ook het nieuwe meldingenoverzicht, waarin de belangrijkste notificaties gegroepeerd worden, voorkomen nodeloze afleiding. Wil je meer weten over iOS 15? In iCreate 131 bespreken we de leukste nieuwe functies!
iCreate 131
iOS 15: je iPhone heeft er fantastische functies bij