Deze week kwam iOS 15 uit, met allerlei nieuwe functies voor je iPhone. En daar zitten enkele pareltjes bij. Bijvoorbeeld Livetekst, waarmee je teksten uit foto's of schermafbeeldingen kunt kopiëren. Superhandig, en wij leggen uit waarom.
iOS 15 Livetekst
In iOS 15 kunnen de apps Foto's en Camera teksten herkennen. Het zal je vast wel eens gebeurd zijn dat je een foto hebt gemaakt van een telefoonnummer, een mailadres, een wachtwoord. Die tekst kun je in het vervolg met Livetekst gemakkelijk selecteren, kopiëren en dan bijvoorbeeld in een mail, notitie of document plakken.
Haal de nieuwe iPhone 13 als eerste in huis!
Internet van Ziggo thuis? Ontvang dan tot €5 korting per maand en dubbele data!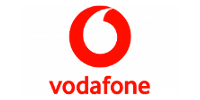 Bekijken
Voor Livetekst heb je een iPhone of iPad nodig met een A12 Bionic-chip of nieuwer. Officieel is Livetekst nog niet geschikt voor het Nederlands, toch wist de functie ons positief te verrassen. We moeten er wel bij zeggen dat de functie soms om onduidelijke redenen halsstarrig dient weigert.
Livetekst activeren
Om Livetekst te kunnen gebruiken, activeer je hem eerst via de Instellingen:
Open de app Instellingen
Tik op 'Algemeen'
Tik op 'Taal en regio'
Zet onderin de schuif achter 'Livetekst' op groen.
Er verschijnt nu een melding waarin staat in welke talen Livetekst werkt. Tik op 'Schakel in'.
Nu is de functie actief en kun je hem gebruiken om tekst in afbeeldingen te kopiëren.
Livetekst in Foto's
Een foto gemaakt met daarop een tekst? Of een schermafbeelding? Die kun je zo uit de foto halen:
Open de app Foto's.
Kies een gefotografeerde tekst of een schermafbeelding met tekst.
In foto's waarin teksten herkend zijn, verschijnt rechtsonder een notitieblaadje.
Je kunt meteen op de tekst duwen om een selectie te maken. Geselecteerde tekst wordt blauw.
Via het menu kun je de tekst kopiëren, opzoeken via Google, vertalen, uitspreken en delen.
Tekst 'live' vinden via de camera
De functie Livetekst werkt ook direct via de camera, nog voordat je een foto gemaakt heb.
Richt je camera op een tekst.
Heeft je iPhone een tekst gedetecteerd? Dan verschijnt er een geel kader omheen.
Rechtsonder verschijnt een symbooltje van een notitieblaadje. Tik hierop.
De tekst komt vergroot in beeld.
Veeg of tik op de tekst om een selectie te maken.
Via het menu kun je de tekst kopiëren, opzoeken via Google, vertalen, uitspreken en delen.
Tekst uit foto kopiëren: op welke iPhones werkt het?
Niet alle toestellen die iOS 15 krijgen, ondersteunen deze nieuwe functie. Je hebt er een vrij nieuwe iPhone voor nodig. Livetekst werkt op iPhones met een A12 Bionic-chip of nieuwer. Oftewel:
iOS 15
iOS 15 is het nieuwe besturingssysteem voor de iPhone. De update bevat diverse functies die je helpen om te focussen. Zo worden afleidende meldingen voortaan samengevat in een meldingenoverzicht dat enkele keren per dag verschijnt. Daarnaast is er Focus, waarmee je voor iedere activiteit een profiel instelt – op je werk zie je dan andere meldingen en apps dan wanneer je thuis bent.