Heb je duizend-en-een openstaande tabbladen in Safari? Dan zijn er wat trucjes om je hierdoor te navigeren, zoals het maken van tabgroepen, tabbladen rangschikken en ze automatisch laten sluiten. Zo zet je de Safari-tabbladen op de iPhone en iPad naar je hand!
Wekelijks Apple tips in je mail
Iedere week dit soort tips in je mailbox? Meld je dan nu aan voor onze gratis nieuwsbrief!
Je aanmelding is helaas niet gelukt. Probeer het later nog eens.
Tabgroepen Safari iPhone en iPad gebruiken
Sinds iOS 15 beschikt Safari over zogenaamde tabgroepen. Dit zijn clusters van geopende tabbladen die je zelf bij elkaar hebt gegroepeerd. Het werkt ook op de Mac, maar de volgende stappen richten zich met name op de iPhone en iPad.
1. Tabgroepen maken
BLACK FRIDAY: De iPhone 14 nu tot €348 korting!
• Maximaal voordeel als je thuis Ziggo hebt
• 6 maanden Apple Music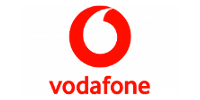 Bekijk actie
We beginnen bij het begin: een tabgroep maken. Open Safari en tik op het icoontje met de vier vierkanten, oftewel het tabbladoverzicht. Tik daarna op het pijltje naar beneden en op 'Nieuwe lege tabgroep'. Geef de tabgroep een pakkende naam en tik op 'Bewaar' om hem op te slaan.
2. Tabbladen toevoegen
Direct nadat je een tabgroep hebt gemaakt, is hij nog leeg. Maar hier heb je niets aan. Om een tabblad aan een groep toe te voegen, tik je op het plusje in de menubalk. Nu nog naar de webpagina zoeken die je graag in de tabgroep wilt plaatsen.
3. Tabgroep openen
Heb je er verschillende gemaakt, dan wissel je in Safari snel tussen de ene en de andere tabgroep. Open nogmaals het tabbladoverzicht (het icoontje met de vier vierkanten) en tik weer op het pijltje naar beneden. Hier verschijnt nu een overzicht van alle groepen. Tik er een aan om hem te openen.
4. Tabgroep verwijderen
Heb je een tabgroep niet meer nodig, dan gooi je hem in de prullenbak. Ga weer naar het tabbladoverzicht en tik op het pijltje naar beneden. Leg nu je vinger op de groep die je wilt verwijderen, houd hem ingedrukt en tik op 'Verwijder'. Wees wel zeker van je zaak: de groep is voorgoed verdwenen!
5. Synchroniseren
Safari synchroniseert je tabgroepen met al je andere toestellen. Heb je bijvoorbeeld een tabgroep op je iPhone gemaakt, dan staat hij ook in Safari op je iPad en/of Mac. Mits je aan de volgende voorwaarden voldoet: Safari heeft toegang tot je iCloud, je bent op elk apparaat ingelogd met hetzelfde Apple ID en al deze apparaten beschikken over de nieuwste updates.
Tabbladen automatisch sluiten iPhone en iPad
Safari kan openstaande tabbladen automatisch sluiten op de iPhone of iPad. Op deze manier voorkom je dat er nog allerlei tabbladen openstaan die je maanden geleden hebt geopend. Deze functie activeer je zelf:
Open 'Instellingen' op je iPhone en iPad.
Ga naar 'Safari'.
Tik op 'Sluit tabbladen'.
In het huidige menu bepaal je hoe lang het duurt voordat openstaande tabbladen worden gesloten. Je opties zijn: na een dag, een week, een maand of handmatig. Ga je voor de laatste, dan moet je elk tabblad zelf sluiten. Tik op je voorkeur om hem te activeren.
Tabbladen rangschikken iPad
Safari werkt doorgaans hetzelfde op de iPhone en iPad, maar in iPadOS zit een extra functie. Je kunt hier namelijk alle tabbladen in Safari met slechts één knop rangschikken. Vooral handig als er tientallen of honderden openstaan. Het werkt zo:
Open 'Safari' op de iPad.
Tik rechtsboven op het icoontje met de vier vierkanten om de tabbladen te openen.
Leg je vinger op een willekeurig tabblad en houd hem ingedrukt totdat er een keuzemenu verschijnt.
Tik op 'Rangschik tabbladen op' om een indeling te maken. Je kunt ze ordenen op titel en op website. Tik op je keuze.