Als er een noodsituatie is, kan de overheid een bericht sturen naar je iPhone: een NL-Alert. Twee keer per jaar – op de eerste maandag van juni en de eerste maandag van december – verzendt de overheid een controlebericht: zo weet je of je iPhone goed is ingesteld. Hoe stel je een NL-Alert in? Wij laten het je zien!
Wat is een NL-Alert eigenlijk?
NL-Alert is het alarmmiddel voor op je telefoon waarmee de overheid je kan waarschuwen als er een noodsituatie of een ramp is. Bijvoorbeeld bij een grote brand, een terroristische aanslag of zeer slechte weersomstandigheden. Bevind je je in de directe omgeving? Dan ontvang je een tekstbericht waarin staat wat er aan de hand is en wat je moet doen (of laten). Sinds 2012 is NL-Alert al meer dan 100 keer ingezet. Het controlebericht wordt twee keer per jaar verzonden, in juni en december.
Black Friday: De Apple iPhone 13 tijdelijk tot €397 korting!
Maximale korting als je ook internet van Ziggo thuis hebt!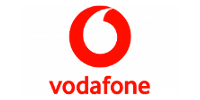 Bekijken
NL-Alert instellen op je iPhone
Veel telefoons zijn automatisch al ingesteld om NL-Alert te kunnen ontvangen. Bij oudere iPhones moet je soms zelf het NL-Alert aanzetten. Bij nieuwe iPhones zou het al goed moeten staan, maar het is geen overbodige luxe om te controleren of dat ook echt zo is.
In beide gevallen werkt het zo:
Open de Instellingen.
Tik op Berichtgeving
Zet het schuifje helemaal onderaan achter 'Noodmeldingen' op groen.
Staat het op groen? Dan is je iPhone klaar voor het ontvangen van een NL-Alert. iPhone 4 of ouder in je bezit? Die is helaas niet geschikt voor NL-Alert. iPhone 6 (of iPhone 5, of iPhone 4s) wel, maar dan kan het dus zijn dat je het schuifje zelf nog om moet zetten
Kun je een NL-Alert ook uitzetten?
Je kunt NL-Alert uitzetten. Dat doe je op dezelfde manier als aanmelden. NL-alert zet je uit op de volgende manier:
Open de Instellingen.
Tik op Berichtgeving
Zet het schuifje helemaal onderaan achter 'Noodmeldingen' op grijs.
Overige noodmeldingen instellen op iPhone
Naast het NL-Alert verstuurt de overheid ook overige noodmeldingen. iPhone-eigenaren kunnen in het geval van een vermist kind een AMBER Alert ontvangen. Veel mensen denken dat je AMBER Alerts ontvangt als je je hebt aangemeld voor NL-Alert, maar dat is toch echt iets anders, en je activeert het op een andere manier. Zo kun je een Amber-Alert instellen.
Meer handige tips?
Deze tip maakt deel uit van de iPhone beginnersgids. Wil je meer tips voor je iPhone? Schrijf je in voor onze gratis nieuwsbrief, met handige tips en het belangrijkste Apple nieuws.
Wekelijks Apple tips in je mail
Iedere week dit soort tips in je mailbox? Meld je dan nu aan voor onze gratis nieuwsbrief!
Je aanmelding is helaas niet gelukt. Probeer het later nog eens.