Laat je ook om de haverklap je iPhone ergens liggen? Dan heeft iOS 15 iets handigs voor je: je kunt voortaan een melding ontvangen als je je iPhone vergeten bent. Die melding (ook wel een scheidingswaarschuwing of Separation Alert genoemd) ontvang je dan op het Apple-apparaat dat je wél nog bij je draagt. Je Apple Watch, bijvoorbeeld.
Wekelijks Apple tips in je mail
Iedere week dit soort tips in je mailbox? Meld je dan nu aan voor onze gratis nieuwsbrief!
Je aanmelding is helaas niet gelukt. Probeer het later nog eens.
Op deze toestellen werkt het
Om scheidingswaarschuwingen in te kunnen stellen, heb je een iPhone, iPad of iPod touch met iOS 15 of iPadOS 15. Op je Apple Watch moet watchOS 8 staan.
Haal de nieuwe iPhone 13 Pro als eerste in huis!
Internet van Ziggo thuis? Ontvang dan tot €5 korting per maand en dubbele data!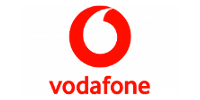 Bekijken
We laten in dit artikel zien hoe je een waarschuwing kunt krijgen op je Apple Watch als je je iPhone achterlaat. Maar volgens hetzelfde principe stel je ook in dat je via je iPhone een melding krijgt als je een AirTag of de nieuwe MagSafe kaarthouder vergeet. Als later dit najaar macOS Monterey verschijnt, wordt het ook mogelijk om dit soort meldingen op of over je Mac te ontvangen.
Scheidingswaarschuwingen instellen
Wil je een waarschuwing bij vergeten ontvangen, zorg er dan eerst voor dat op je apparaten Zoek mijn geactiveerd is. De meldingen stel je vervolgens zo in:
Open de app Zoek mijn op je iPhone.
Tik onderin op apparaten.
Tik op het apparaat waarvoor je waarschuwingen wilt ontvangen – wij tikken op onze iPhone.
Tik onder 'Meldingen' op 'Melding indien achtergelaten'.
Zorg ervoor dat de schuif achter 'Melding indien achtergelaten' op groen staat.
Vertrouwde locaties toevoegen
Je wilt waarschijnlijk een melding ontvangen als je je iPhone ergens in een cafeetje achterlaat. Maar niet per se als je vanuit je woning een blokje om gaat. Daarom kun je vertrouwde locaties invoegen: laat je je iPhone liggen op deze plekken, dan ontvang je géén notificatie daarvan.
Standaard staat je huis al aangemerkt als vertrouwde locatie. Wil je juist wel meldingen ontvangen als je je iPhone thuis laat liggen? Duw dan op het stopbordje achter deze locatie.
Zijn er ook andere locaties waarop je scheidingsmeldingen niet nodig vindt? Tik dan op 'Nieuwe locatie' en voer het adres in van een locatie die je als vertrouwd beschouwt. Bijvoorbeeld je werk, of het adres van een familielid.
iPhone vergeten? Melding op je Watch
Ga je nu op pad en laat je je iPhone per ongeluk ergens liggen? Dan merkt je Apple Watch op een gegeven moment dat ie gescheiden raakt van je iPhone. Op dat moment ontvang je een signaaltje op je horloge en is het tijd om rechtsomkeert te maken.