Wist je dat je telefoongesprekken ook kunt voeren vanaf je Mac? Handig als je iPhone net niet binnen handbereik is. Dankzij de Continuïteits-opties van je Apple-apparaten hoef je een telefoontje niet per se aan te nemen via je iPhone: op je Mac (en iPad of iPod touch) kan het zet zo goed. Je kunt zowel bellen als gebeld worden.
1. Activeren op de iPhone
Ga naar 'Instellingen>Telefoon>Bel via andere apparaten' en zet de schuif op groen. Met de schuifjes eronder bepaal je op welke van je apparaten je het bellen wel of niet toestaat. Je kunt bijvoorbeeld ook kiezen voor je iPad. Heb je een Apple Watch, dan is die automatisch al gekoppeld.
De iPhone 13 nu tot €393 voordeel!
• Heb je al internet van Ziggo thuis? Profiteer dan van extra voordeel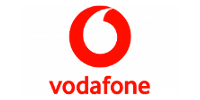 Bekijken
2. Activeren op de Mac
Open FaceTime op je Mac en open de Voorkeuren. Hier vink je 'Bellen vanaf iPhone' aan. Je kunt nu bellen of gebeld worden op je Mac, mits je iPhone in de buurt is en verbonden is met hetzelfde wifi-netwerk als je Mac.
3. Gebeld worden op je Mac
Als je gebeld wordt, verschijnt er rechtsboven een pop-up. Die kun je accepteren of weigeren. Via het V'tje naast 'Weiger' kun je ook kiezen voor 'Antwoord met Bericht' om de beller af te wimpelen met een tekst.
4. Bellen vanaf de Mac
Open een kaart in Contacten en tik op het blauwe telefoonicoon. In Safari en Agenda kun je op telefoonnummers klikken om ze te bellen. En in Notities Ctrl-klik je op een nummer om het te bellen.
Bellen via MacBook uitzetten
Wil je niet meer gebeld worden via je Mac, iPad of iPod touch? Dan kun je dat per apparaat uitzetten, maar het gemakkelijkst is het centraal te regelen via je iPhone.
Ga naar de Instellingen-app.
Kies 'Telefoon>Bel via andere apparaten'.
Zet het bovenste schuifje op grijs.
Je kunt onder in dit scherm ook aangeven of je op sommige apparaten wel, en op andere apparaten niet gebeld mag worden.
Wekelijks Apple tips in je mail
Iedere week dit soort tips in je mailbox? Meld je dan nu aan voor onze gratis nieuwsbrief!
Je aanmelding is helaas niet gelukt. Probeer het later nog eens.