Maandag gaat de keynote van WWDC 2020 van start. Eén ding is zeker: Apple kondigt dan spectaculaire nieuwe functies aan. Voor de iPhone en Mac, maar ook voor de iPad, Apple Watch en Apple TV. Maar wat zijn de verwachte functies? En mogen we dromen van nieuwe hardware?
iOS 14
We beginnen deze lijst met het nieuwe besturingssysteem voor de iPhone, die traditioneel tijdens WWDC wordt gepresenteerd. Logischerwijs geeft Apple de opvolger van iOS 13 de naam iOS 14, al beweert een betrouwbare lekker dat Apple het vanaf dit jaar over een andere boeg gooit: iPhone OS.
De iPhone 14 nu tot €7,50 korting per maand!
Maximaal voordeel als je thuis internet van Ziggo hebt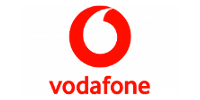 Bekijk actie
Hoe dan ook: Apple presenteert het nieuwe besturingssysteem en veel functies daarvan zijn al gelekt. Het thuisscherm zou je bijvoorbeeld anders kunnen indelen en rangschikken op basis van apps die je onlangs hebt geopend. Verder is er meer mogelijk met achtergronden en kun je in de Instellingen-app wallpapers van derden installeren. Voor slechthorenden komen functies om gevaarlijke geluiden te detecteren en iCloud-Sleutelhanger wordt verbeterd. En mogelijk introduceert Apple ook CarKey, waarmee je de iPhone gebruikt als autosleutel.
De kans is ook groot dat er straks twee nieuwe apps op je iPhone staan. Apple komt met een fitness-app met trainingsvideo's. Verder is er een augmented reality-app in de maak, met de naam Gobi. Meer over de nieuwe iPhone-functies lees je in ons artikel Deze iOS 14 functies worden verwacht.
iPadOS 14
Vorig jaar kreeg de iPad voor het eerst een eigen besturingssysteem: iPadOS in plaats van iOS. De software lijkt desondanks nog steeds veel op iOS en we verwachten dat dit bij iPadOS 14 niet anders zal zijn. De vernieuwingen die we hierboven bij iOS 14 hebben besproken, zijn ongetwijfeld ook van toepassing op iPadOS 14. En wie weet komen er nog wat multitasking-functies bij, waardoor je nog productiever met de iPad werkt.
macOS 10.16
Zo veel we al weten over iOS 14, zo weinig is dat over macOS 10.16. Wel wijzen geruchten erop dat het een relatief kleine update wordt. Het spannendst zijn de iOS-apps die naar de Mac komen. Eén daarvan zou de Berichten-app zijn. Die is er nu ook voor de Mac, maar wordt vervangen door de iOS-versie. Dit betekent dat er straks meer mogelijk is in Berichten op de Mac.
Verder is Opdrachten een goede kanshebber. Daarmee automatiseer je op de iPhone en iPad allerlei taken. De Opdrachten-app zou Automator moeten opvolgen. En de naam? We doen een gokje. De enige stad in Catalina is Avalon. macOS Catalina Avalon 10.16!
watchOS 7
De Apple Watch is al een multifunctioneel klokje, en met watchOS 7 wordt dat nog beter. Het slimme horloge meet dan naar verluidt niet alleen je activiteit, maar ook je slaap. Ook is de Fitness-app die naar de iPhone komt, er ook voor de Watch. Terwijl de iPhone je helpt bij het uitvoeren van de oefeningen, kan de Watch-app ze nauwkeurig meten. Meer over de verwachte functies lees je in ons vooruitblik op watchOS 7.
tvOS 14
Bij de Apple TV zit het er dik in dat Apple een speciale kindermodus zal toevoegen. Met deze kidsmodus kun je een apart account voor je kinderen instellen en aangeven welke apps mogen worden gebruikt. Daarnaast is de kans groot dat Schermtijd naar tvOS komt. Hiermee houd je in de gaten hoeveel je per week naar de televisie kijkt en kun je beperkingen opleggen.
WWDC 2020 producten: iMac
De WWDC is een software-feestje, maar af en toe gebruikt Apple de spotlights ook om nieuwe hardware in de schijnwerpers te zetten. De kans lijkt groot dat we daar maandag een nieuw ontworpen iMac zien schitteren. Tijdens WWDC zou Apple een iMac presenteren die qua uiterlijk elementen heeft van de iPad Pro en het Pro Display XDR. Dit betekent dat we een iMac met veel minder rand kunnen verwachten. In ons artikel over de iMac 2020 met iPad Pro-achtig design lees je hier meer over.
AirTag
Het is niet ondenkbaar dat Apple nog meer WWDC 2020 producten lanceert, want ook de AirTags zijn een kandidaat. Dit is zijn bluetooth-trackers die je bevestigt aan belangrijke bezittingen, zoals je sleutels, portemonnee, of rugzak. Via de Zoek mijn-app vind je ze vervolgens eenvoudig terug als je ze kwijt bent. Je kunt de AirTag dan op de kaart zien, of een geluid laten afspelen.
WWDC 2020 volgen
WWDC 2020 belooft dus een groot spektakel te worden! Het evenement begint aanstaande maandag om 19:00 uur Nederlandse tijd. Wil je het live volgen? Bekijk dan de WWDC 2020 livestream die al op YouTube staat. En uiteraard berichten we op icreatemagazine.nl over het evenement.
Wil je na afloop een nieuwsbrief ontvangen met alle hoogtepunten van de WWDC-keynote? Schrijf je in voor onze nieuwsbrief:
Je aanmelding is helaas niet gelukt. Probeer het later nog eens.