Facebook is begonnen met het uitrollen van de videobel-functie in zijn Facebook Messenger-app. De functie werd eind april al aangekondigd, maar Nederland ontbrak vooralsnog in de lijst van landen waar videobellen via de app beschikbaar was. Daar komt nu verandering in.
Videobellen via Facebook
Het was al langer mogelijk om via de webbrowser op een computer te videobellen via Facebook; nu is de populaire Messenger-app daar ook aan toegevoegd. De functie is vergelijkbaar met FaceTime en Skype. In tegenstelling tot die diensten kun je via Messenger met iedere gebruiker op Facebook videobellen. Er is dus geen extra account voor nodig. Ook maakt het niet uit of je gesprekspartner een iOS- of Android-apparaat heeft.
De iPhone 14 nu tot €348 korting!
• Maximaal voordeel als je thuis Ziggo hebt
• 6 maanden Apple Music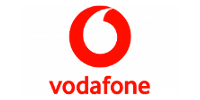 Bekijk actie
Facebook Messenger
Videobellen met Facebook Messenger wordt momenteel uitgerold en is mogelijk in de meest recente versie van de app, die je kunt downloaden in de App Store. Wanneer videobellen beschikbaar is, zie je een video-icoontje in het gesprek verschijnen. Tik hierop om je gesprekspartner om een videochat op te starten. Tijdens het gesprek is het mogelijk om de microfoon of het beeld uit te schakelen. Ook kun je wisselen naar de camera aan de achterkant van de iPhone.