Apple heeft gisteren iOS 11.4.1 uitgebracht. In deze nieuwe versie van het besturingssysteem voor de iPhone, iPad en iPod touch zit een belangrijke beveiligingsmaatregel. Met de USB restricted mode ben je als iPhone-gebruiker beter gewapend tegen hackers. Apple heeft de functie – die in het Nederlands 'USB-accessoires' heet – eerder al aangekondigd, maar toen werd nog aangenomen dat deze pas met iOS 12 geïntroduceerd zou worden.
Zo werkt USB-accessoires
Koppel je je iPhone, iPad of iPod touch via usb aan een Mac, PC of een usb-accessoire? En is het toestel langer dan een uur niet ontgrendeld? Dan moet je hem alsnog ontgrendelen met Touch ID, Face ID of pin. De Lightning-poort kan anders alléén nog maar gebruikt worden voor opladen, en niet meer voor gegevensoverdracht. In sommige gevallen is overigens ook het opladen onmogelijk, zo waarschuwt Apple op een gloednieuwe supportpagina.
De nieuwe functie moet ervoor zorgen dat criminelen maar ook overheden en beveiligingsbedrijven niet meer je iPhone kunnen uitlezen via de Lightning-poort. Een concreet voorbeeld is GrayKey: dit kastje dat wordt aangesloten op de Lightning-poort, stelt overheidsinstanties in staat om iedere iPhone te ontgrendelen – hoe dat gebeurt, is onduidelijk. Maar nu wordt communicatie tussen de GrayKey en je iPhone simpelweg afgekapt.
Black Friday: De iPhone 13 Pro nu extra voordelig met unlimited 5G data!
Internet van Ziggo thuis? Ontvang dan tot €5 korting per maand en dubbele data!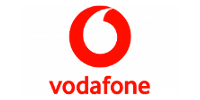 Bekijken
Kortom: ben je je iPhone langer dan een uur kwijt en valt-ie in verkeerde handen? Dan kan het toestel niet meer op deze manier ontgrendeld worden. Vandaar ook dat het zinnig is om te updaten naar iOS 11.4.1.
Zo stel je het in
Je vindt de nieuwe USB-accessoires-functie op de volgende plek:
Open de app Instellingen.
Tik op 'Touch ID/Face ID en toegangscode' en voer je pincode in.
Is de switch achter USB-accessoires uit? Dan is de functie actief. Heb je je toestel langer dan een uur niet gebruikt en wil je verbinding maken met een USB-accessoire, dan moet je je iPhone ontgrendelen.
Lees ook ons dossier over iOS 11.