In iOS 12 introduceerde Apple een functie om smarthoneverslaving te lijf te gaan: Schermtijd. Op dat moment waren er al apps die je stimuleren om je iPhone wat vaker met rust te laten – en veel van deze concurrerende apps zijn inmiddels door Apple uit de App Store verwijderd, of beperkt.
Apple concurrerende apps
Dit schrijft The New York Times naar aanleiding van een onderzoek met Sensor Tower. Sinds de introductie van Schermtijd verwijderde of beperkte Apple ten minste 11 van de 17 meest gedownloade apps voor schermtijd en ouderlijk toezicht. Sommige apps werden gedwongen om belangrijke functionaliteiten te verwijderen. Hierbij ging het om functies waarbij ouders de controle kregen over de toestellen van hun kinderen. Andere apps werden zelfs uit de App Store verwijderd.
BLACK FRIDAY: De iPhone 14 nu tot €348 korting!
• Maximaal voordeel als je thuis Ziggo hebt
• 6 maanden Apple Music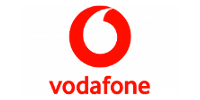 Bekijk actie
'Ze haalden ons uit de App Store, zonder enige waarschuwing', foetert Amir Moussavian van OurPact. Met drie miljoen downloads was Ourpact de populairste iOS-app voor ouderlijk toezicht, maar in februari stond Apple de app plots niet langer toe. 'Systematisch vermoorden ze de industrie', zegt hij.
Volgens Moussavian en makers van andere schermtijd-apps worden ze door Apple gezien als een bedreiging. De tool die Apple inbouwde in iOS is immers lang niet zo agressief als de apps die zij aanbieden. 'Kun je er echt op vertrouwen dat Apple wil dat mensen minder tijd aan hun telefoon besteden?', vraagt een van hen zich af.
'Kwestie van veiligheid'
Dat Apple de apps de concurrerende apps wegbonjourt klinkt dubieus en doet meteen denken aan de kwestie met Spotify. Toch blijkt de reden legitiem. 'Het is niet een kwestie van concurrentie. Het is een kwestie van veiligheid', verdedigt Apple in een reactie.
Apple verklaart dat veel van deze apps gebruikmaken van Mobile Device Management (MDM). Met deze functie hebben apps bijzonder veel controle over je toestel, zoals de toegang tot je camera en gevoelige informatie, waaronder je locatie en browsergeschiedenis.
MDM is echter niet bedoeld voor 'gewone' apps, maar voor bedrijven die de controle willen houden over hun eigen hardware. Bij apps van derden is de technologie 'ongelooflijk riskant', zegt Apple. MDM zou door hackers kunnen worden misbruikt om toegang te krijgen voor kwaadwillende doeleinden.
Dat Apple de apps uit de weg gaat, heeft dus niet zoveel te maken met concurrentie. En we vragen ons ook af: hoeveel last kan Apple van de apps hebben gehad? Ze bieden misschien vergelijkbare functionaliteiten aan als Schermtijd, maar deze tool van Apple is volledig gratis. Misschien dat de apps er beter in slagen om het schermgebruik van iPhone-gebruikers in te perken, maar daar ligt Apple niet wakker van. Dat mensen zoveel mogelijk bezig zijn met hun telefoon, is nooit een doel van Apple geweest.
Bron: The New York Times en Apple.