Safari krijgt in macOS Monterey een behoorlijke make-over. En hoewel de nieuwe functies erg handig zijn, is het wel flink wennen! We laten je alle nieuwe functies, maar ook de grootste ergernissen zien.
Tabbladen
Het eerste wat opvalt aan de nieuwe versie van Safari in macOS Monterey, zijn de nieuwe tabbladen. Die zijn samengevoegd met de adresbalk, waardoor je nu je zoekopdrachten en websites in moet voeren in de balk van je tabblad.
BLACK FRIDAY: De iPhone 14 nu tot €348 korting!
• Maximaal voordeel als je thuis Ziggo hebt
• 6 maanden Apple Music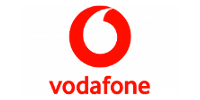 Bekijk actie
Het voordeel hiervan is dat het bovenste deel van het Safari-venster nu een stuk dunner is, en er dus meer ruimte op je scherm overblijft voor de geopende website. Een nadeel is dat het soms even zoeken is naar waar je moet typen, omdat de adresbalk nu dus telkens verschuift. Gelukkig kun je deze nieuwe weergave uitschakelen en teruggaan naar een losse adresbalk als het je echt niet bevalt. Deze optie vind je in de preview via de menubalk 'Weergave>Toon afzonderlijke tabbladbalk'.
Tabgroepen
Daarnaast is het mogelijk om in de nieuwe Safari je tabbladen op te splitsen in tabgroepen. Hierdoor heb je niet meer je een hele balk vol met tabbladen, en houd je beter het overzicht. Of je bewaart de tabbladgroepen als een soort verzameling van bladwijzers zodat je in één keer alle websites opent die je nodig hebt.
Maak bijvoorbeeld een tabgroep voor 'Weer', waarmee je tegelijkertijd de sites van Buienradar, KNMI en The Weather Channel opent. Tabgroepen zijn bovendien ook te delen, zodat je niet meer allerlei losse linkjes hoeft te versturen. Handig!
Je tabgroepen bereik je met een knopje linksboven in de knoppenbalk. Ze staan ook in de navigatiekolom links. Hiervoor moesten de bladwijzers helaas verhuizen, en moet je in de navigatiekolom nog een keer extra klikken om die weer te geven.
Waar zijn mijn knoppen?
Veel functies waar je voorheen losse knoppen voor had, zijn nu te vinden via een knop met drie puntjes in de adresbalk/tabblad. Door daar op de knop met drie puntjes te drukken, krijg je opties als delen, bladwijzer toevoegen en het weergeven van het privacyrapport. Ook de nieuwe Quick Note-functie, waarmee je snel een notitie maakt en in dit geval een website daar aan toevoegt, komt onder deze knop te staan.
Het samenvoegen van al deze acties in één knopje maakt de knoppenbalk wat minder druk, maar je moet hierdoor wel door heel wat menu's om simpele dingen uit te voeren. Je kunt echter, net als voorheen, extra knoppen toevoegen aan de balk om deze acties weer gemakkelijk bereikbaar te maken.
Safari macOS Monterey zelf proberen
Wil je de nieuwe Safari nu al proberen? Dit kan, mits je macOS Big Sur hebt, met de Safari Technology Preview. Die je download je via Apple's developer-website. Je 'normale' Safari blijft gewoon daarnaast op je Mac draaien. Dus mocht er iets niet werken, kun je altijd terug naar de oude versie. Vooralsnog.
Je aanmelding is helaas niet gelukt. Probeer het later nog eens.