Ransomware bleef lange tijd voorbehouden aan Windows-computers. Afgelopen jaar verscheen deze kwaadaardige software echter voor het eerst (grootschalig) op de Mac, dit jaar is iOS aan de beurt. De Duitse politie waarschuwt gebruikers van een iPhone of iPad al voor ransomware die de browser Safari gijzelt.
Ransomware op iOS
Als er ransomware op een computer belandt, kunnen criminelen deze helemaal blokkeren. Je apparaat wordt door het kwaadaardige programma gegijzeld en je moet betalen om het weer te kunnen gebruiken.
BLACK FRIDAY: De iPhone 14 nu tot €348 korting!
• Maximaal voordeel als je thuis Ziggo hebt
• 6 maanden Apple Music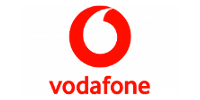 Bekijk actie
Op iOS werkt dat niet zo gemakkelijk. Apps zijn daar namelijk gescheiden van elkaar en van het systeem – ransomware kan dus nooit het hele apparaat lamleggen. Wat in theorie wel mogelijk is, is het gijzelen van één app. De opgedoken 'ransomware' op iOS bestaat dan ook uit een website die de browser Safari overneemt. Deze verschijnt na het bezoeken van pornografische websites of illegale streaming-sites. Voor nu lijkt het vooral in Duitsland te gebeuren, maar de kans is groot dat we hier Nederland er ook mee te maken krijgen.
Ransomware gijzelt Safari
Gebruikers die getroffen zijn door de ransomware, zien in Safari alleen een website (policeblock.site, pay-block.site of policeblock.com) waarop sprake is van een vergrendeling. Verder wordt gezegd dat je pornografische content verspreid zou hebben. Tegen betaling van 200 euro in iTunes-kaarten zou het toestel weer ontgrendeld moeten worden.
Je weet natuurlijk al dat je geen rekeningen met iTunes-kaarten kunt betalen, en uiteraard is het ook in dit geval grote onzin. Betaal het bedrag dus niet en volg onderstaande stappen om de ransomware echt te verwijderen.
Ransomware op iOS verwijderen
Het is niet mogelijk om het tabblad met de website te sluiten. Zelfs als je Safari helemaal afsluit of je iOS-apparaat herstart, verschijnt onmiddellijk weer de vergrendel-website. Wat je moet doen, is de geschiedenis van Safari verwijderen. En dat werkt zo:
Sluit Safari met de vergendel-website door op de Home-knop te drukken.
Open Instellingen en ga naar het onderdeel 'Safari'
Scrol iets omlaag, kies 'Wis geschiedenis en websitedata' en bevestig.
Als je Safari nu weer opent, komen je favorieten tevoorschijn – de browser is niet meer vergrendeld. Helaas zijn de geschiedenis en data van je bezochte websites ook weg, dus moet je waarschijnlijk op verschillende websites opnieuw inloggen.