De prijs van het Netflix-abonnement met reclame is bekend: € 4,99. Maar er kleven meer nadelen aan dan alleen wat reclameblokken.
Netflix met reclame: prijs bekend
Eerder dit jaar kondigde Netflix aan dat er een nieuw abonnement komt met reclame, voor een gereduceerde prijs. Het doel hiervan is om weer wat meer mensen naar Netflix te trekken, nu er een grote leegloop lijkt te zijn van abonnees. Het hoge woord is er nu eindelijk uit als het gaat om de prijs: het abonnement gaat € 4,99 kosten.
De iPhone 14 nu tot €348 korting!
• Maximaal voordeel als je thuis Ziggo hebt
• 6 maanden Apple Music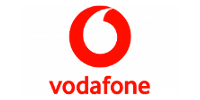 Bekijk actie
Qua advertenties krijg je bij dit abonnement 4 tot 5 minuten reclame per uur, allemaal 15 tot 30 seconden per stuk. Die reclames worden voor en tijdens de film of serie afgespeeld. Relatief gezien valt het dus mee: het is minder reclame dan op de meeste televisiezenders.
Meer nadelen
Als reclame het enige nadeel was, zou de prijs van € 4,99 nog niet eens zo slecht zijn. Helaas lever je ook op andere vlakken in. Zo zijn bijvoorbeeld niet alle films en series beschikbaar, omdat filmstudio's nieuwe afspraken moeten maken met Netflix voor het reclame-abonnement.
Daarnaast is de kwaliteit van het nieuwe abonnement vrij laag: 720p. Je krijgt dus verre van de hoogste 4K-kwaliteit, en zelfs een oudere Full HD-televisie wordt niet volledig benut. Ook mag je maar op één scherm tegelijk kijken, en is het niet mogelijk om series of films te downloaden om offline te kijken.
Relatief slechte deal
Met al die beperkingen lijkt de prijs van € 4,99 toch vrij krom. Je kunt voor twee euro minder reclamevrij naar Amazon Prime Video kijken – en dan ook nog in 4K. Of voor een euro meer kijk je HBO Max, ook zonder reclame. Je leest meer over de alternatieven voor Netflix in ons artikel: Zeg dag tegen Netflix: dit zijn de 4 beste streamingdiensten in 2022.
Voorlopig komt het reclame-abonnement van Netflix overigens nog niet naar Nederland of België. Eerst zal het alleen beschikbaar zijn in de VS en Canada, Mexico en Brazilië, Japan en Korea, en een paar Europese landen: Frankrijk, Duitsland, Italië, Spanje en het Verenigd Koninkrijk. De lancering vindt in november plaats, en hoogstwaarschijnlijk volgen de lage landen in 2023.
Je aanmelding is helaas niet gelukt. Probeer het later nog eens.
Bron: Netflix Deutschland