Netflix krijgt reclame, en gaat het delen van accounts blokkeren – en dat gebeurt nog dit jaar. Daarmee wil het bedrijf het verlies van abonnees tegengaan. Dit moet je weten over de veranderingen.
In het kort
Netflix krijgt een nieuw goedkoper abonnement met reclames.
Netflix vraagt straks omgerekend € 2,39 extra per gebruiker buiten je huishouden.
De veranderingen komen eind 2022.
Netflix reclame
Enkele weken geleden werd bekend dat Netflix voor het eerst abonnees aan het verliezen is, waarna de aandelen flink zijn gekelderd. Het bedrijf verwacht dat er in het volgende kwartaal zelfs twee miljoen abonnees zullen vertrekken.
Het roer moet dus om, en nu wordt duidelijk uit een interne brief hoe dat gaat gebeuren: Netflix-reclames. Er komt een nieuw abonnement dat goedkoper moet worden dan de huidige € 7,99 die je per maand betaalt voor het Basic-abonnement. In dit nieuwe abonnement worden reclames verwerkt, waar je naar moet kijken voordat je aflevering of film begint – en wellicht ook tussendoor. Dit abonnement wordt in de laatste drie maanden van 2022 beschikbaar.
De iPhone 13 nu met 3 maanden gratis Apple TV+!
Maximaal voordeel als je thuis internet van Ziggo hebt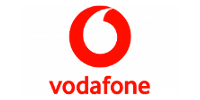 Bekijk actie
Netflix account delen
Het delen van een Netflix-account met vrienden of familie ziet Netflix ook als een bedreiging voor zijn abonnees en inkomsten. Daarom wil het bedrijf dit actief tegengaan, met extra kosten per gebruiker die (buiten je huishouden) meekijkt met je account. Je mag dan maximaal twee gebruikers toevoegen, voor zo'n €2,39 per persoon. De prijs van Netflix kan hiermee oplopen tot € 20,77 per maand.
Of de stappen van Netflix gaan helpen, is de vraag. De kans is groot dat het blokkeren van het delen van je account een averechts effect gaat hebben. De voornaamste reden dat mensen dit zijn gaan doen, is de flink hogere prijs ten opzichte van andere streamingdiensten. Door de prijzen nog verder omhoog te gooien, worden Disney+, HBO Max en Amazon Prime wéér een stuk aantrekkelijker: ze zijn alledrie bij elkaar straks goedkoper (€ 17,97 per maand) dan een gedeeld Netflix-account.
Wekelijks Apple nieuws in je mail
Als eerste op de hoogte van het laatste nieuws, tips & aanbiedingen!
Je aanmelding is helaas niet gelukt. Probeer het later nog eens.
Bron: MacRumors