Sinds vanavond is het zover: je kunt macOS Big Sur downloaden. Deze software-update brengt een aantal nieuwe functies naar je Mac. Ben je van plan om macOS Big Sur te downloaden? Natuurlijk kun je gewoon op de update-knop klikken, maar enige vorm van voorbereiding kan verstandig zijn bij zo'n grote update. Dit is wat je moet weten voordat je de update installeert.
macOS Big Sur release: wanneer?
Apple heeft aangekondigd dat macOS Big Sur verschijnt op donderdag 12 november. Doorgaans zijn updates om 19.00 uur Nederlandse tijd beschikbaar. Bij de laatste grote update (iOS 14) was dat overigens anders: die verscheen pas om 22.00 uur 's avonds. Dus dat kan nu ook gebeuren.
De iPhone 14 nu tot €7,50 korting per maand!
Maximaal voordeel als je thuis internet van Ziggo hebt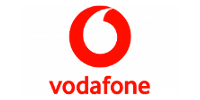 Bekijk actie
Draait Big Sur op jouw Mac?
Check eerst of jouw Mac geschikt is voor Big Sur. Het nieuwe besturingssysteem draait op Macs uit 2013 en nieuwer. Dit zijn alle geschikte modellen:
MacBook (2015 en nieuwer)
MacBook Air (2013 en nieuwer)
MacBook Pro (2013 en nieuwer)
Mac mini (2014 en nieuwer)
iMac (2014 en nieuwer)
iMac Pro (2017 en nieuwer)
Mac Pro (2013 en nieuwer)
Geen idee welke Mac je hebt? Lees dan ons artikel Heeft jouw Mac macOS Big Sur ondersteuning? om het te achterhalen.
Check of je genoeg opslag hebt
In het uiterste geval heb je 20 GB vrije ruimte nodig voor het installeren van de update. Hoeveel ruimte je nog hebt, zie je hier:
Klik op het appeltje.
Klik op 'Over deze Mac'.
Klik op 'Opslag' en wacht tot de berekening voltooid is.
Blijkt nu dat je te weinig ruimte hebt, dan kun je in dit venster rechtsboven op 'Beheer' klikken. Daar zie je wat de ruimtevreters zijn en krijg je allerlei aanbevelingen om direct veel ruimte vrij te maken. Gooi bijvoorbeeld grote bijlagen uit Berichten weg, of verwijder grote documenten en apps die je toch nooit meer gebruikt.
Update je apps
Software-ontwikkelaars hebben de laatste dagen hun apps helemaal bijgeschaafd voor macOS Big Sur. Als je de updates nu alvast installeert, maak je na het updaten naar Big Sur een vliegende start met je apps en loop je niet tegen allerlei gekke problemen aan.
Voor de zekerheid: back-up maken
De updates van het macOS-besturingssysteem verlopen over het algemeen vlekkeloos. Toch kan er altijd iets mis gaan. Wil je het zeker voor het onzekere nemen? Dan is het verstandig om een back-up te maken. Met Time Machine heb je dat zo gedaan.
Sluit een externe harde schijf aan op je Mac, bij voorkeur een die dubbel zoveel opslag als je Mac heeft en die je nergens anders voor gebruikt.
Ga naar 'Systeemvoorkeuren>Time Machine' en kies via 'Selecteer reservekopieschijf' de harde schijf die je net hebt aangesloten. Bevestig met 'Gebruik schijf'.
Time Machine maakt een back-up van je hele harde schijf. Houd er rekening mee dat dit zomaar een paar uur kan duren.
Als je wilt kan je je Mac ook meteen een schone installatie geven. Hoe je dat doet lees je in ons artikel Opstartschijf macOS Big Sur maken.
Denk er toch nog eens goed over na
Natuurlijk is het leuk om direct aan de slag te kunnen met alle nieuwe functies van macOS Big Sur. Maar voordat je op de update-knop klikt: denk er nog eens goed over na. Een update kan in het begin wat kinderziektes bevatten. In de eerste uren en/of dagen wordt meestal al wel duidelijk of dat het geval is. Dus wacht de berichten even af. Ben je sowieso huiverig voor alle vernieuwingen? Dan wijzen we je graag op onze special, waarin we je alles vertellen over macOS:
macOS Big Sur downloaden
macOS Big Sur is gratis te downloaden. De update is straks te vinden via 'Systeemvoorkeuren>Software-update'. Klik hier op 'Werk nu bij' en doorloop de stappen om de update te downloaden en te installeren.