De NS Reisplanner Xtra-app heeft na een update een handige nieuwe uitbreiding gekregen: treinradar. Hiermee kun je live volgen waar NS-treinen rijden. De functie was eerder ook al beschikbaar voor Android, maar een beetje vertraging zijn we van de NS wel gewend.
Waar blijft die trein?
Met de treinradar zie je exact waar de Intercity's en de Sprinters van de NS rijden. Je ziet de treinen als mieren langzaam over de landkaart kruipen. Sta je op het station te wachten op een trein met een onduidelijke vertraging? Dan kun je zien of-ie inmiddels al in beweging is gekomen, of kilometers verderop nog steeds onbeweeglijk midden tussen de weilanden staat. Zit je in de bus en spant het erom of je een trein nog gaat halen? Dankzij de radar weet je of het nog zinvol is om een sprintje te trekken.
De iPhone 14 nu tot €348 korting!
• Maximaal voordeel als je thuis Ziggo hebt
• 6 maanden Apple Music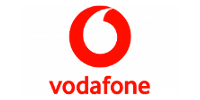 Bekijk actie
Voorzieningen
De radar geeft nog veel meer handige informatie prijs over de treinen. Tik je een trein op de kaart aan, dan zie je bijvoorbeeld de lengte van een trein. Iedereen die ooit aan het einde van een perron heeft gestaan en een ultrakorte trein binnen zag rollen, weet hoe handig die informatie is. Verder zie je wat voorzieningen er in de trein zijn, bijvoorbeeld toiletten en wifi. De app NS Reisplanner Xtra is gratis te downloaden in de App Store.