De iPhone 14 kan met Ongelukdetectie automatisch 112 bellen bij een auto-ongeluk, maar nu blijkt dat deze functie ook getriggerd wordt in een achtbaan.
Ongeluksdetectie
De iPhone 14 (Plus), iPhone 14 Pro (Max), en de nieuwe Apple Watch SE, Series 8 en Ultra hebben een nieuwe functie: Ongelukdetectie. Hiermee maakt het apparaat gebruik van de microfoons, bewegingssensoren, gps en meer om vast te stellen wanneer je in een (ernstig) auto-ongeluk terecht bent gekomen.
De iPhone 14 nu tot €348 korting!
• Maximaal voordeel als je thuis Ziggo hebt
• 6 maanden Apple Music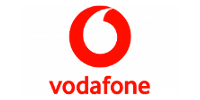 Bekijk actie
Het apparaat telt vervolgens af, en belt na een aantal seconden het noodnummer 112. Volgens Apple is deze functie uitgebreid getest om vals-positieven te voorkomen, maar nu blijkt dat toch tegen te vallen.
iPhone 14 belt 112 in achtbaan
Volgens Joanna Stern van Wall Street Journal is de Ongelukdetectie-functie namelijk al meerdere keren geactiveerd in verschillende pretparken in de Verenigde Staten. Dit komt omdat de bewegingen en geluiden van de achtbaan lijken op die van een auto-ongeluk. Het komt dusdanig vaak voor, dat pretpark Dollywood inmiddels bordjes heeft geplaatst om mensen op het probleem te attenderen.
Waarschijnlijk is het probleem tijdelijk: Apple kan met de data van vals-positieven de functie verbeteren in aankomende updates. Bovendien zou Apple bepaalde gps-locaties kunnen uitzonderen van Ongelukdetectie, zoals pretparken, zodat de functie daar niet geactiveerd wordt.
Zo voorkom je het
Ga je binnenkort naar Walibi of de Efteling, en heb je geen zin in een onbedoeld belletje naar 112 voordat Apple de functie gefixt heeft? Gelukkig is het vrij gemakkelijk te voorkomen dat dit gebeurt. Dat kan op drie manieren:
Schakel de vliegtuigmodus in.
Door in het bedieningspaneel op de iPhone of Apple Watch de vliegtuigmodus te activeren voordat je in de achtbaan gaat zitten, kan Ongelukdetectie geen melding meer naar 112 sturen. Dit is de snelste manier om de functie tijdelijk onschadelijk te maken.
Zet Ongelukdetectie uit.
In 'Instellingen>SOS-noodmelding' kun je het schakelaartje achter 'Bel na ernstig ongeluk' uitzetten. Zo schakel je alleen Ongelukdetectie uit, en blijf je verder bereikbaar. Wel is het belangrijk om de functie na je bezoek aan het pretpark weer aan te zetten – dat vergeet je al snel.

Schakel de iPhone of Apple Watch uit.
Een iets minder praktische optie is het volledig uitschakelen van de iPhone of Apple Watch. Hierdoor werkt Ongelukdetectie niet meer, maar kun je uiteraard ook tijdelijk niets meer met je telefoon.
Alles over de iPhone 14
Bij iCreate lees je alles over de iPhone 14. Bekijk bijvoorbeeld onze iPhone 14 (Plus) review, en onze iPhone 14 Pro (Max) review. En werp een blik op onze andere artikelen:
Je aanmelding is helaas niet gelukt. Probeer het later nog eens.
Bron: Wall Street Journal