Apple heeft gisteren tijdens de WWDC-keynote iPadOS 16 gepresenteerd. Heb je een iPad, dan wil je natuurlijk weten of je deze het komend najaar kunt updaten met het nieuwe besturingssysteem. Heeft jouw iPad nog iPadOS 16 ondersteuning? Je leest het hier!
iPadOS 16 ondersteuning
De nieuwe versie van iPadOS belooft heel wat fantastische nieuwe functies die je natuurlijk niet wilt missen. Als je iPad inderdaad nog wordt ondersteund, kun je iPadOS 16 het komend najaar installeren. Is dit niet het geval, dan moet je je erbij neerleggen dat er helaas niets verandert. Het goede nieuws is dat er vergeleken met de iPads die iPadOS 15 ondersteunen, maar twee versies zijn die iPadOS 16 niet ondersteunen.
De iPhone 13 nu met 3 maanden gratis Apple TV+!
Maximaal voordeel als je thuis internet van Ziggo hebt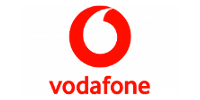 Bekijk actie
Welke iPads krijgen iPadOS 16?
Heb je een iPad met iPadOS 15, dan is de kans dat je in het najaar kunt updaten naar iPadOS 16 redelijk groot. Alleen als je een iPad mini 4 of een iPad Air 2 hebt, val je helaas buiten de boot.
Deze iPads krijgen in elk geval een update naar iPadOS 16:
iPad Pro (alle versies)
iPad (5e generatie en nieuwer)
iPad mini (5e generatie en nieuwer)
iPad Air (3e generatie en nieuwer)
Heb je een iPad mini 4 of een iPad Air 2, dan hoef je die niet gelijk de deur uit te doen. Tot het verschijnen van iPadOS 16 dit najaar ontvang je nog steeds alle updates. Na die tijd blijf je de belangrijkste beveiligingsupdates ontvangen. Je moet het alleen doen zonder de nieuwe functies en op termijn kan het zijn dat bepaalde apps minder goed werken.
Welke iPad heb je?
Twijfel je erover welke iPad je ook al weer hebt, dan kun je dat heel eenvoudig controleren. Open gewoon de app Instellingen, tik op 'Algemeen' en vervolgens op 'Info'. Daar zie je in een oogopslag de versie van je iPad en weet je dus gelijk of je dit najaar nog kunt updaten.