Apple liet er niets over los tijdens het april-event. En ook in het persbericht werd er met geen woord over gerept. Maar wie diep in de specificaties duikt, vindt iets interessants: de iPad Pro 2021 is te configureren met meer RAM-geheugen dan de iPad ooit heeft gehad.
iPad Pro 2021 met 16 GB RAM
De iPad Pro met M1-chip is voor het eerst beschikbaar in een configuratie met 16 GB RAM, in plaats van het gebruikelijke 8 GB. Dit extra werkgeheugen krijg je alleen als je kiest voor een iPad Pro met 1 TB of 2 TB opslag. Bij de andere modellen (128 GB, 256 GB en 512 GB) heeft de tablet standaard 8 GB werkgeheugen.
BLACK FRIDAY: De iPhone 14 nu tot €348 korting!
• Maximaal voordeel als je thuis Ziggo hebt
• 6 maanden Apple Music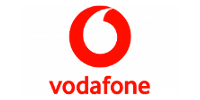 Bekijk actie
Dit is ook meteen de reden dat de iPad Pro 2021 prijzen bij de configuraties met 1 TB en 2 TB fors zijn. Bij de 11-inch iPad Pro met 1 TB betaal je minstens 1669 euro. Kies je voor de 12-inch iPad Pro met 1 TB, dan begint de prijs vanaf 1989. De prijs wordt hoger als je gaat voor een iPad Pro met Cellular (5G).
Waarom zwijgt Apple erover?
Apple heeft nog nooit verteld over hoeveel RAM een iPhone of iPad beschikt – simpelweg omdat dit soort specificaties weinig zeggen. iPhones hebben doorgaans minder RAM dan Android-telefoons, maar ze hebben ook minder nodig om toch sneller te zijn.
Bovendien is het werkgeheugen bij de iPad minder van belang dan op de Mac. In macOS heb je vaak meerdere programma's open staan. Hoe meer RAM je hebt, hoe minder je Mac vertraagt. Op de iPad ben je vooral bezig met één app – misschien soms twee in de Split View-modus. Hierdoor heb je vrijwel altijd genoeg aan de standaard 8 GB RAM, of je moet willen werken met gigantische dataspreadsheets, of Photoshop-bestanden met honderden lagen. Meer RAM klinkt leuk, maar vraag jezelf wel af of je het nodig hebt.
Wekelijks nuttige Apple-tips in je mailbox ontvangen? Schrijf je in voor onze nieuwsbrief:
Je aanmelding is helaas niet gelukt. Probeer het later nog eens.
Meer weten over iPad Pro 2021?