Apple heeft zojuist een kleine tussentijdse update voor de iPhone uitgebracht: iOS 16.3.1. Voor de iPad verscheen tegelijkertijd iPadOS 16.3.1. Wat is er nieuw in deze versie van iOS 16?
iOS 16.3.1: wat is er nieuw?
iOS 16.3.1 is een kleine update zonder opvallende nieuwe functies. Wel bevat de update belangrijke probleemoplossingen en beveiligingsupdates. Daarom is het toch zinnig om deze update te installeren. Welke problemen er voor je worden opgelost, zet Apple op een rij in de iOS 16.3.1 release-notes:
De iPhone 13 nu tot €393 voordeel!
• Heb je al internet van Ziggo thuis? Profiteer dan van extra voordeel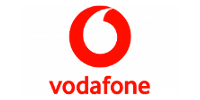 Bekijken
iCloud-instellingen reageren mogelijk niet of worden onjuist weergegeven als apps iCloud gebruiken
Siri-verzoeken voor Zoek mijn werken mogelijk niet
Optimalisatie van ongelukdetectie op iPhone 14- en iPhone 14 Pro-modellen
Mogelijk lost Apple hiermee ook het probleem op dat bij de introductie van iOS 16.3 ontstond met iPhone-backups – dat hangt immers ook samen met iCloud. iOS 16.3 werd eind januari gelanceerd, als eerste update van dit jaar. Nieuw in die update waren fysieke beveiligingssleutels voor je Apple ID en geavanceerde gegevensbescherming in iCloud.
iOS 16.3.1 downloaden – of nog even niet?
De iOS 16.3.1-update is gratis te downloaden en te installeren. Het update-icoontje zal ergens de komende dagen of weken automatisch verschijnen in de Instellingen-app. Maar je kunt ook handmatig de iOS 16 update downloaden en installeren via 'Instellingen>Algemeen>Software-update'. Zorg er wel voor dat je verbonden bent met een wifi-netwerk en dat je iPhone voldoende opgeladen is of aan het stopcontact hangt tijdens het downloaden en installeren.
iOS 16.4 brengt meer nieuwe functies
De eerstvolgende update die we nu verwachten, is iOS 16.4. Naar verwachting zitten daarin wel wat meer vernieuwingen. Zo mag je nieuwe emoji's verwachten – en misschien wordt het dan eindelijk eens tijd voor Apple Music Classical, een dienst voor klassieke muziek. Wil je op de hoogte blijven, schrijf je dan in voor onze nieuwsbrief:
Je aanmelding is helaas niet gelukt. Probeer het later nog eens.