Apple heeft vandaag de derde ontwikkelaarsbèta van iOS 15 en iPadOS 15 vrijgegeven. Opvallend zijn de veranderingen in Safari, waar Apple in de vorige bèta's veel kritiek op kreeg. Verder is er nog het een en ander gefinetuned.
iOS 15 bèta 3
In juni kondigde Apple de nieuwe besturingssystemen iOS 15 en iPadOS 15 aan. Momenteel worden ze volop getest, zodat de software straks soepel op de iPhone en iPad draait. De besturingssystemen komen in september officieel uit, maar iedereen kan de update alvast installeren. In het artikel iOS 15 publieke bèta installeren lees je hoe dit werkt.
Net als in de iOS 15 bèta 2 heeft Apple wat bugs verholpen en zijn sommige functies aangepast. Dit zijn de opvallendste.
De iPhone 14 nu tot €7,50 korting per maand!
Maximaal voordeel als je thuis internet van Ziggo hebt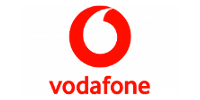 Bekijk actie
1. Adresbalk in het toetsenbord
In iOS 15 zweeft de adresbalk van Safari onderin het scherm. Tikte je erop, dan verplaatste de interface voor het invoeren van een url zich naar boven de startpagina. Heel irritant, vonden veel testers. Apple heeft gehoor gegeven aan de kritiek, want de adresbalk is nu bij het invoeren geïntegreerd in het toetsenbord.
Meer van dit soort iPhone-tips? Schrijf je in voor onze nieuwsbrief:
Je aanmelding is helaas niet gelukt. Probeer het later nog eens.
2. Opnieuw laden in Safari
Een webpagina opnieuw laden kan in iOS 15 door een pagina naar beneden te trekken. Daar heeft Apple ene nieuwe optie aan toegevoegd. Tik langer op de adresbalk en kies 'Laad opnieuw'.
3. Focus
Misschien wel de grootste verandering van iOS 15 is Focus. Met deze functie bepaal je precies wanneer je welke notificaties ontvangt. Ben je op je werk, dan krijg je bijvoorbeeld alleen werkgerelateerde push-notificaties. Thuis worden ze juist stilgehouden.
Nieuw in de derde bèta is dat Apple de opties Focusstatus en Telefoongesprekken uit het hoofdvenster heeft verwijderd. Ze zijn nu verplaatst naar elke Focus-sectie, wat ook veel logischer is.
4. Apple Music-widget
De Apple Music-widgets zijn opnieuw ontworpen. Ze veranderen van kleur om met het albumhoes te matchen. Ook laten ze zien of een liedje wordt afgespeeld of gepauzeerd.
5. Overzetten
In de Instellingen-app is de optie 'Stel opnieuw in' aangepast. Die heet nu 'Transfer or Reset iPhone'; de Nederlandse vertaling volgt in een latere bèta. Opvallend is dat het voorbereiden op je nieuwe iPhone hier nu centraal staat. Door op 'Aan de slag' te tikken, zie je wat je moet doen om soepeltjes over te stappen naar je nieuwe iPhone.
6. Updaten met minder opslagruimte
Met de derde beta kun je software-updates installeren met minder beschikbare opslagruimte. In iOS 15 en watchOS 8 beta 3 is je apparaat namelijk bij te werken als er minder dan 500 MB opslagruimte beschikbaar is, zo valt te lezen uit de release-notes van Apple.
Vooral voor gebruikers van de Apple Watch Series 3 betekent dit goed nieuws. De opslagcapaciteit is daar slechts 8 GB, waarmee het vaak onmogelijk is om een watchOS-update te installeren.
7. Opties bij melding
Veeg je een melding naar links, dan toont de notificatie twee afzonderlijke knoppen: Opties en 'Wis'. Tik je op de opties, dan kom je terecht in een nieuwe interface. Hier heb je onder meer de mogelijkheid om een melding stil af te leveren, of de notificaties helemaal uit te zetten.