Update maandag 26 april: iOS 14.5 is zojuist verschenen. Weten wat er nieuw is? Lees ook iOS 14.5 is uit: download het voor deze nieuwe functies!
---
Apple heeft dinsdagavond tijdens het Apple-event bekendgemaakt dat iOS 14.5 volgende week verschijnt. Op welke dag is op dit moment nog niet duidelijk, maar waarschijnlijk wordt het maandag 26 of dinsdag 27 april. Het gaat om een grote update met een aantal interessante nieuwe functies.
De iPhone 14 nu tot €7,50 korting per maand!
Maximaal voordeel als je thuis internet van Ziggo hebt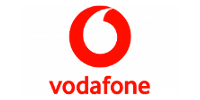 Bekijk actie
Apple kondigde gisteren de AirTag aan: dit is een tracker waarmee je je kostbare spullen in de gaten kunt houden. Om de AirTags te kunnen gebruiken, zo meldt Apple in zijn persbericht, heb je een iPhone of iPad nodig met te minste iOS 14.5 of iPadOS 14.5. 'Die update komt volgende week beschikbaar', voegt Apple daaraan toe.
iOS 14.5: wat is er nieuw?
iOS 14.5 wordt al sinds begin dit jaar getest. en dat is niet voor niets. Voor een tussentijdse iOS 14-update heeft het behoorlijk wat te bieden. Dit is een greep uit de vernieuwingen die je mag verwachten:
iPhone ontgrendelen met Apple Watch: Face ID is niet ideaal bij het dragen van een mondkapje. Maar draag je een Watch? Dan kan het weer net zo snel als voorheen.
Een nieuwe Podcast-app: die ken je niet meer terug – of juist wel, want hij lijkt namelijk veel op de Muziek-app. Ook kun je voortaan betaalde abonnementen afsluiten op podcasts.
Meer orde in Herinneringen: de app heeft nu meer sorteermogelijkheden en je kunt je lijstjes printen.
Nieuwe emoji's: er is een handvol nieuwe lachebekjes en veel al bestaande emoji's hebben een ander ontwerp. Op de iPad is er nu ook een emoji-zoeker zoals je die al kende van de iPhone.
Verder kun je op iPhone 11-modellen je batterij kalibreren, kun je songteksten delen vanuit Apple Music en werkt op de iPhone 12 5G nu ook met dual sim.
Apple-event
Apple had gisteren het eerste event van het jaar. Tijdens het event werden diverse productaankondigingen gedaan. Naast de AirTags zijn er onder meer kleurrijke iMacs, een krachtige iPad Pro en een slimmere Apple TV aangekondigd.
Wekelijks Apple nieuws in je mail
Als eerste op de hoogte van het laatste nieuws, tips & aanbiedingen!
Je aanmelding is helaas niet gelukt. Probeer het later nog eens.