Apple heeft zojuist iOS 14.4.1 uitgebracht voor de iPhone. Voor de iPad is tegelijkertijd iPadOS 14.4.1 verschenen. Apple beveelt de update aan voor alle gebruikers. Voor de Mac en Apple Watch is tegelijkertijd een soortgelijke update verschenen.
Wat is er nieuw?
iOS en iPadOS 14.4.1 bevatten geen grote nieuwe functies. Toch adviseert Apple iedereen om de update zo snel mogelijk te downloaden. In de release-notes van Apple is te lezen dat iOS 14.4.1 belangrijke beveiligingsupdates bevat. Wat daarmee precies bedoeld wordt, is op dit moment nog niet duidelijk – mogelijk volgt er later nog een verklaring.
Haal de nieuwe iPhone 13 als eerste in huis!
Internet van Ziggo thuis? Ontvang dan tot €5 korting per maand en dubbele data!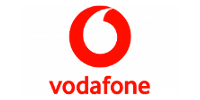 Bekijken
Binnenkort komt er overigens nog een update voor je iPhone: iOS 14.5 bevat wél diverse nieuwe functies. Meer daarover lees je in ons artikel iOS 14.5 is grote update: dit zijn de 7 nieuwe functies.
iOS 14.4.1 downloaden
iOS 14.4.1 en iPadOS 14.4.1 downloaden is gratis. Via 'Instellingen>Algemeen>Software-update' kun je het installeren op je iPhone of iPad. Zorg ervoor dat je op een wifi-netwerk zit en dat je batterij ruim voldoende is opgeladen of dat je iPhone of iPad aan de stroom hangt.
iOS 14.4.1 is de opvolger van iOS 14.4, dat op 26 januari is verschenen. Ook dat was een kleine update waarmee voornamelijk bugfixes werden doorgevoerd.
Wekelijks Apple nieuws in je mail
Als eerste op de hoogte van het laatste nieuws, tips & aanbiedingen!
Je aanmelding is helaas niet gelukt. Probeer het later nog eens.