Update: iOS 12.2 is nú beschikbaar!
Apple heeft net aangekondigd dat iOS 12.2 vanavond uitkomt. Het is een grote tussentijdse iOS-update. Je kunt het besturingssysteem op je iPhone of iPad vanavond installeren! Dit moet je weten.
De iPhone 14 nu tot €348 korting!
• Maximaal voordeel als je thuis Ziggo hebt
• 6 maanden Apple Music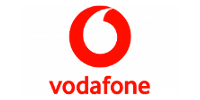 Bekijk actie
iOS 12.2
Een van de leukste toevoegingen aan iOS 12.2 zijn vier nieuwe animoji's. Dit zijn 3D-achtige emoji die je gezicht nabootsen. Ze zijn beschikbaar op iPhones en iPad zonder thuisknop (iPhone X-modellen en de iPad Pro 2018). Het viertal bestaat uit een uil, een giraffe, een haai en een everzwijn. Daarmee komt het totaal aantal animoji op 24.
Een andere interessante vernieuwing is de ondersteuning van AirPlay 2 en HomeKit op tv's van derden. Hierdoor kun je televisies die dit ondersteunen met de Woning-app en Siri bedienen. In de app bepaal je zelf of iedereen op je wifi-netwerk toegang heeft, of alleen je familieleden met wie je je woning gedeeld hebt.
Ook kun je in Schermtijd voortaan je apparaatvrije tijd gedetailleerder inplannen. Nu geldt het schema dat je instelt voor álle dagen, straks kun je het per dag bepalen. Handig voor in het weekend of voor vrije dagen.
Daarnaast zijn er veranderingen in de lay-out. De Apple TV-remote in het Bedieningspaneel heeft bijvoorbeeld een metamorfose gekregen. Het icoontje in het Bedieningspaneel is anders en wanneer je erop tikt, is de remote beeldvullend. Ook is het golf-icoontje in de muziek-widget anders – het verandert afhankelijk van de content die je op dat moment afspeelt. Het kan kan een AirPlay-icoon worden, of een tv-icoon
iOS 12.2 installeren
Het installeren van iOS 12.2 is een fluitje van een cent. De meest voor de hand liggende manier: ga naar 'Instellingen>Algemeen>Software-update'. Je iPhone of iPad kijkt nu of de iOS 12-update voor je klaarstaat. Daarna is het een kwestie van de stappen doorlopen om iOS 12.2 te installeren.