Apple heeft iOS 12.1.2 uitgebracht. De update is er alleen voor de iPhone en niet voor de iPad of iPod touch.
iOS 12.1.2: dit is er nieuw
iOS 12.1.2 biedt probleemoplossingen voor de iPhone. Apple vermeldt de volgende punten:
De iPhone 14 nu tot €348 korting!
• Maximaal voordeel als je thuis Ziggo hebt
• 6 maanden Apple Music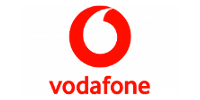 Bekijk actie
Oplossing voor een probleem met de activering van eSIM voor de iPhone XR, de iPhone XS en de iPhone XS Max.
Oplossing voor een probleem dat van invloed kan zijn op mobiele connectiviteit in Turkije voor de iPhone XR, de iPhone XS en de iPhone XS Max.
De eSim-functie werkt nog niet in Nederland, dus daar ga je op dit moment sowieso niets van merken. Het blijft dit keer bij probleemoplossingen: in iOS 12.1.2 tref je geen spannende nieuwe functies aan. Heb je een iPad of een iPod touch, dan is er geen update beschikbaar. Daarop blijft iOS 12.1.1 de meest actuele versie van iOS.
iOS 12.1.2 installeren
De snelste manier om te updaten naar iOS 12.1.2 is via de iPhone zelf. Open hiervoor de app Instellingen en ga naar 'Algemeen>software-update'. Hier vind je de optie om de nieuwe versie te downloaden en te installeren. Eventueel kun je hier ook aangeven dat updates in het vervolg automatisch geïnstalleerd moeten worden.