De kans is groot dat de iBooks app later dit jaar drastisch op de schop gaat. De app die zowel wordt gebruikt om boeken te kopen als te lezen, krijgt volgens Bloomberg een nieuw ontwerp dat sterk doet denken aan de nieuwe App Store.
iBooks wordt Books
In de bèta van iOS 11.3 zit al de eerste aanwijzing voor de op handen zijnde veranderingen. De app iBooks heeft namelijk zijn i'tje verloren en heet gewoon Books. En de iBooks Store is hierin omgedoopt tot Apple Books Store.
De iPhone 14 nu tot €348 korting!
• Maximaal voordeel als je thuis Ziggo hebt
• 6 maanden Apple Music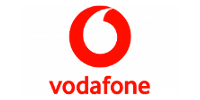 Bekijk actie
Apple Books Store
Met name de Apple Books Store, het winkelgedeelte van de app, zal veel gaan lijken op de App Store. Die werd in iOS 11 op de schop gegooid, om meer ruimte te creëren om bijzondere apps uit te lichten. Hetzelfde moet gaan gebeuren met de boeken: meer prominente schapposities en mooiere etalages voor populaire titels.
Nieuwe icoontjes, nieuwe afdelingen
Ook vond 9to5mac in de broncode van iOS 11.3 allerhande nieuwe icoontjes in de app. Deze zouden zijn voor de nieuwe winkelcategorieën. Zo komen er de secties 'Reading Now', 'Want to Read', 'Award Winners', 'Staff Picks' and 'Rave Reviews'. Bovendien lijkt er een speciale afdeling voor audioboeken te komen.
Concurrentie met Amazon
Met de nieuwe winkel lijkt Apple de strijd op de e-boekenmarkt weer aan te willen gaan met Amazon. Dat deed het al toen de winkel werd opgericht, maar volgens de rechter maakte het bedrijf hierbij illegale prijsafspraken met uitgevers. Het kwam Apple begin 2016 op een boete van $ 450 miljoen te staan.
Omzet met 'diensten'
Na die uitspraak verdween de boekenwinkel bij Apple wat naar de achtergrond. Amazon pakte door: het marktaandeel in e-bookverkoop in Amerika steeg van 74% in oktober 2015 naar 83,3% in februari 2017. Apple's aandeel daalde van 11% naar 9%. Het bedrijf focuste zich meer op de App Store, Apple Music en iCloud, waardoor de omzet van 'diensten' steeds groter werd: $ 30 miljard in 2017. Volgens Tim Cook moet dat in 2021 $50 miljard zijn. Behalve met videocontent, waarvoor Apple een potje van $1 miljard heeft gereserveerd, moeten boeken hierin dus ook een grote rol spelen.