Je Mac ontgrendelen met Face ID? Voorlopig zit het er nog niet in. Maar Apple had wel degelijk plannen voor Face ID op de iMac. En als Face ID naar de Mac komt, zal dat in eerste instantie ook op een iMac zijn. Dat schrijft Apple-analist Mark Gurman in zijn wekelijkse nieuwsbrief.
Wekelijks Apple nieuws in je mail
Als eerste op de hoogte van het laatste nieuws, tips & aanbiedingen!
Je aanmelding is helaas niet gelukt. Probeer het later nog eens.
Face ID voor de iMac (en MacBook)
Volgens Mark Gurmans Power On-nieuwsbrief voor Bloomberg heeft Apple overwogen om Face ID toe te voegen aan de nieuwste iMac. Het is onduidelijk waarom Apple dit plan niet heeft doorgezet, maar Gurman beweert dat het bedrijf zeker zijn best heeft gedaan om de functie aan de praat te krijgen. Nu resteert nog de vraag of (en wanneer) de functie daadwerkelijk wordt toegepast. Verwacht het niet al te snel.
Vodafone Runners: De iPhone 13 nu met 3 maanden gratis Apple TV+!
Maximaal voordeel als je thuis internet van Ziggo hebt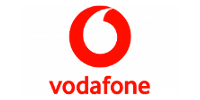 Bekijk actie
Hiermee lijkt Gurman oudere geruchten over Face ID voor Macs te bevestigen. Het belangrijkste gerucht stamt uit 2020, toen 9to5Mac in de beta voor macOS Big Sur codes ontdekte om 'PearlCamera' te ondersteunen. En laat dit nou de codenaam zijn voor Face ID. Gurman bevestigt dat het plan inderdaad al een tijdje op tafel ligt, aangezien Apple de doelstelling had om Face ID te implementeren in de M1 iMac.
Gurman laat ook wat weten over Face ID voor de MacBook. En dit is niet bepaald positief: volgens hem past de technologie voor Face ID simpelweg niet in de dunne MacBook. Als gezichtsherkenning naar Mac-modellen komt, zal het daarom beginnen bij een externe monitor of de iMac.
Gezichtsherkenning voor al je Apple-apparaten?
Face ID is momenteel alleen beschikbaar voor de duurdere iPhones en de iPad Pro, maar Apple lijkt meer te willen. Zo bleek vorig jaar dat er plannen zijn om Face ID in al je favoriete Apple-apparaten te plaatsen: Macs, iPhones én iPads.
Bron: 9to5Mac