Op 25 maart lanceerde Apple een nieuwe tijdschriftendienst: Apple News+. Een soort Netflix, maar dan voor tijdschriften. De dienst schiet goed uit de startblokken, want binnen 48 uur schreven meer dan 200.000 mensen zich voor Apple News+ in, meldt The New York Times.
Apple News+ abonnees
Dit is al meer dan het aantal abonnees dat Texture op zijn hoogtepunt had. De toonaangevende tijdschriftendienst werd in 2010 gelanceerd en werd vorig jaar door Apple overgenomen. Apple News+ is voor een groot deel op deze dienst gebaseerd.
De iPhone 14 nu tot €348 korting!
• Maximaal voordeel als je thuis Ziggo hebt
• 6 maanden Apple Music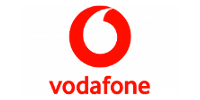 Bekijk actie
De ruim 200.000 maken gebruik van een gratis proefperiode, die dertig dagen duurt. Het is dus nog afwachten hoeveel betalende abonnees Apple eraan overhoudt. Na de proefperiode betalen lezers 9,99 dollar per maand.
Abonnees van Apple News+ hebben onbeperkt toegang tot ruim 200 toonaangevende tijdschriften, zoals Vogue, National Geographic, Cosmopolitan en Time Magazine. Daarnaast kunnen ze bij het nieuws dat normaal verscholen is achter een paywall, waaronder artikelen van The Wall Street Journal en The Los Angeles Times.
Een tientje per maand vinden we dan een koopje, maar helaas is Apple News+ er alleen in de Verenigde Staten en Canada. Later dit jaar volgen het Verenigd Koninkrijk en Australië. Of en wanneer de abonnementsdienst naar Nederland komt, is niet bekend. Met een omweg kun je Apple News+ ook in Nederland gebruiken, maar uiteraard heb je dan alleen toegang tot Amerikaanse of Canadese bladen.
Splitsing
Van de abonnementsgelden steekt Apple de helft in eigen zak – de rest wordt verdeeld onder de deelnemende partijen. Onder veel uitgevers maakte Apple zich niet populair, omdat zij de afdracht van 50 procent te veel vinden. Grote titels als The New York Times en The Washington Post haakten hierdoor af. Andere uitgevers zien juist kansen om een nieuw publiek te bereiken.
Wil je alle weten over de nieuwe diensten van Apple? Je leest het in iCreate 107, nu verkrijgbaar in de webshop: