Apple mengt zich in de tijdschriftenmarkt. Het bedrijf lanceerde zojuist een soort Netflix voor tijdschriften: Apple News+. Voor een tientje per maand heb je via je iPhone, iPad of Mac toegang tot talloze tijdschriften. Of tenminste: in de Verenigde Staten en Canada. In Nederland moeten we nog wachten.
Apple News+
De abonnementsdienst is na het installeren van de nieuwste iOS- of macOS-update beschikbaar in de bestaande Apple News-app. De eerste maand is gratis. Het concept is vergelijkbaar met het Nederlandse Blendle. Voor 9,99 dollar heb je onbeperkt toegang tot 300 tijdschriften. Daar zitten onder meer beroemde merken als Vogue, National Geographic, Elle en Cosmopolitan bij.
De iPhone 14 nu tot €348 korting!
• Maximaal voordeel als je thuis Ziggo hebt
• 6 maanden Apple Music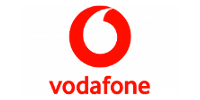 Bekijk actie
De tijdschriften zijn aangepast aan iOS of macOS en zien er schitterend uit. Met interactieve illustraties bijvoorbeeld. En gaaf zijn de live covers op de beginpagina. Geen stilstaande plaatjes dus, maar covers die bewegen.
In 'Top Stories' legt Apple News+ je op basis van je interesses je een selectie van artikelen voor. Zo lees je niet alleen de tijdschriften die je al kent, maar ontdek je ook nieuwe artikelen die aansluiten op je interesses. Daarnaast kun je er terecht voor nieuwsartikelen. Onder meer LA Times en The Wall Street Journal en websites als TechCrunch zijn te vinden in de app.
Interessant is dat je alle tijdschriften gratis deelt met je familie. Dat werkt via Delen met Gezin. De tijdschriften in Apple News+ zijn dan op alle iPhones, iPads en Macs van het gezin gratis te lezen.
Apple News+ in Nederland?
Of en wanneer Apple News+ naar Nederland komt, is niet bekend. Later dit jaar volgen het Verenigd Koninkrijk en Australië, over andere Europese landen is niets gezegd. Door de regio van je Apple ID te veranderen naar de Verenigde Staten of Canada krijg je waarschijnlijk wel toegang, maar dat beperkt zich uiteraard tot Engelstalige titels.
Het concept van Apple New+ zou overigens niet nieuw zijn in Nederland. Het heeft bijvoorbeeld veel weg van het Nederlandse Blendle, waar je voor een maandelijks bedrag van 9,99 euro dagelijks een selectie van twintig artikelen ontvangt. Ook kun je bij Readly onbeperkt Nederlandse tijdschriften lezen voor een vast bedrag per maand.
Realistisch?
Jammer dat de abonnementsdienst nog niet in Nederland verschijnt, want op de demo's zag het er fantastisch uit. Voor uitgevers vergt het echter veel inspanning en geld om de content klaar te stomen voor Apple News+. Bij de grote internationale titels is daar meer ruimte voor dan bij de kleinere Nederlandse uitgevers. We vragen het ons dan ook af hoe realistisch het is dat Apple News+ in dezelfde vorm in Nederland verschijnt. Maar laten we het hopen … en dan mét iCreate Magazine!