Als er één app is die veel nieuwe functies heeft gekregen door iOS 10, dan is het de app Berichten. Zo kun je in de app voortaan – al dan niet bewegende – stickers versturen of over je verzonden berichten en foto's plakken. De App Store puilt nu al uit met talloze sticker-packs.
Vond je emoji's al te overdreven blij? Dan kun je deze nieuwigheid maar beter aan je voorbij laten gaan. Zo niet: open dan de iMessage App Store en ontdek talloze stickers. Wij hebben alvast een paar leuke gratis stickers voor je geselecteerd, zodat je kunt kijken of het iets voor jou is.
1. Super Mario Run Stickers
De iPhone 14 nu tot €348 korting!
• Maximaal voordeel als je thuis Ziggo hebt
• 6 maanden Apple Music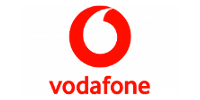 Bekijk actie
Het was vorige week tijdens de keynote een fijne verrassing: binnenkort komt de eerste Mario-game naar de iPhone of iPad. De stickers zijn er nu al, en je kunt jezelf ermee uitdossen als 's werelds beroemde loodgieter.
2.Cookie Monster Stickers
Cookie Monster stal onlangs de show in een Apple-advertentie. Maar daarmee is de koek nog niet op, want nu vind je het harige blauwe monster terug in de iMessage App Store.
3. Pac-Man Moving Stickers
En nog zo'n veelvraat waar aan een pakketje stickers is gewijd: Pac-Man! Al sinds 1980 wordt hij op de hielen gezeten door Blinky, Inky, Pinky en Clyde en in deze set met bewegende stickers is dat niet anders.
4. Kawaii Sushi
'Kawaii' is Japans voor 'dit is zó schattig dat het glazuur spontaan van je tanden spat, en dat dan in het kwadraat'. Deze chronisch blije stukjes sushi stuiteren van enthousiasme over het scherm van je iPhone.
5. WWF Origami
Deze stickers van het Wereld Natuur Fonds zijn vooral heel erg mooi. Met afbeeldingen van – hoe kan het ook anders – pandaberen, olifanten en meer moois uit het dierenrijk. En dat dan in een sierlijke origami-stijl.
6. Imoji Stickers
Heb je geen idee welke stickers je moet installeren? Imoji Stickers is een volledige bibliotheek met stickers zodat er altijd wel iets passends te vinden is. Gelukkig heeft de app een zoekmachine. Nog niet gevonden wat je zocht? Je kunt hiermee ook stickers maken van je eigen foto's.
Heb jij al gave stickers ontdekt in de iMessage App Store? Of laat jij deze functie aan je voorbij gaan?