De nieuwe Apple TV kan hetzelfde als zijn voorganger en nog heel veel extra. Zo heeft de nieuwe Apple TV een universele zoekfunctie en Siri – hoewel we op dat laatste in Nederland nog even moeten wachten. Bovendien kun je apps downloaden, waaronder games. De Apple TV is een gameconsole, de bijbehorende afstandsbediening een controller. Wat moet je dan nu met je oude afgedankte Apple TV? Nou, wij weten nog wel wat.
1. Naar de slaapkamer
Het is het lot van de meeste oude televisies die nog niet rijp zijn voor de schroot: ze schuiven vaak door naar de slaapkamer of naar die van de kinderen. Als je een nieuwe Apple TV hebt, kun je de oude gewoon aansluiten op de extra tv die boven staat. Lekker vanuit bed naar Netflix kijken.
2. Presentatie op het werk
De iPhone 14 nu tot €348 korting!
• Maximaal voordeel als je thuis Ziggo hebt
• 6 maanden Apple Music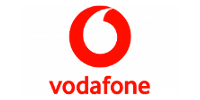 Bekijk actie
De Apple TV is echt superhandig als je een presentatie moet geven. Via AirPlay stream je de beelden en YouTube-video's die bij je presentatie horen zó naar het grote scherm. De oude Apple TV is piepklein: 10 bij 10 centimeter en ongeveer 3,5 centimeter dik. Kleiner dan je broodtrommel en dus gemakkelijk te vervoeren. We kunnen ons voorstellen dat je je Apple TV tot nu toe veilig thuis naast de televisie liet staan, maar als het kastje nu toch maar zielig ergens stof ligt te happen …
3. Muziek streamen
Je kunt nog steeds muziek streamen via de oude Apple TV. In combinatie met Apple Music heb je voor een tientje per maand een complete muziekbibliotheek bij de hand. De oude Apple TV heeft wat het streamen van muziek betreft nog zelfs een voordeel op de nieuwe: hij beschikt namelijk over een optische uitgang. Die is in het nieuwe ontwerp gesneuveld.
4. Verkoop je oude Apple TV
Er zijn echt nog wel mensen die een oude Apple TV kunnen gebruiken, dus waarom zou je daarvan geen gebruik maken? De 10 tips die wij gaven om je oude iPhone te verpatsen via marktplaats, zijn grotendeels ook toepasbaar op je oude Apple TV. Veel succes met de verkoop!
5. Gewoon blijven gebruiken
Ben je niet zo'n gamer of spreken al die apps je sowieso amper aan? Gebruik je je Apple TV puur en alleen om wat series en films te bekijken en ben je perfect tevreden over de manier waarop het apparaat functioneert? Blijf dan gewoon lekker je oude Apple TV gebruiken. Het apparaat doet nog steeds wat het moet doen.