Je kent het vast wel: je opent een filmpje in YouTube op je iPhone, wil je scherm draaien en – er gebeurt niets. Zo los je dit voor altijd op.
YouTube scherm draaien
Je iPhone heeft een ingebouwde versnellingsmeter, waardoor hij precies weet wanneer je hem rechtop of liggend houdt. Dat is meestal erg handig, maar zodra je op je zij gaat liggen met je iPhone dan draait hij ongewild mee.
De iPhone 14 nu tot €7,50 korting per maand!
Maximaal voordeel als je thuis internet van Ziggo hebt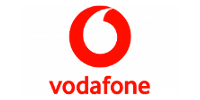 Bekijk actie
Dit los je op met het staanderichtingsslot van de iPhone, ook wel bekend als 'orientation lock'. Hiermee wordt het scherm van je iPhone vastgezet, en draait hij niet meer mee. Tik in het Bedieningspaneel op het slotje met de cirkel: de orientation lock staat aan als hij rood is.
YouTube orientation lock
Wat de orientation lock zo vervelend maakt, is dat je hem gemakkelijk vergeet. Lig je niet meer op je zij en open je YouTube, dan zal je scherm nog steeds niet draaien, en dus zal je filmpje niet op volledig scherm afspelen wanneer je je telefoon draait. Onhandig, maar gelukkig is dit gemakkelijk op te lossen. Zo doe je dat:
Open de app Opdrachten. Heb je hem gewist, zoek er dan naar in de App Store en download hem.
Tik op het tabblad 'Automatisering' en voeg een nieuwe Persoonlijke automatisering toe. Heb je er al eerder een gemaakt, tik dan eerst op de '+'.
Scrol naar beneden en tik op 'app'. Tik daarna op 'Kies', selecteer de YouTube-app en kies dan 'Gereed'.
Tik op 'Volgende', en dan op 'Voeg taak toe'. Zoek naar 'Richting' en tik op 'Stel richtingsslot in'.
Tik op 'Aan/uit' en selecteer 'Zet'. Verander vervolgens 'aan' naar 'uit' door er op te tikken.
Tik nu op 'Volgende', en zet het vinkje bij 'Vraag vóór uitvoeren' uit. Selecteer 'Vraag niet' en daarna 'Gereed'.
Na het volgen van deze stappen, wordt je orientation lock altijd uitgezet zodra je YouTube opent. Zo zit je dus nooit meer met een scherm wat niet meedraait!
Opdrachten op iPhone
Met de app Opdrachten kun je nog veel meer handige trucjes op je iPhone, iPad en Mac uitvoeren naast je scherm draaien in YouTube. Wat dacht je van een slimme noodmelding die je locatie doorstuurt naar een gekozen contact? Of het gebruik van je iPhone-flitser als SOS-signaal?
Als je in de toekomst op de hoogte wilt blijven van de beste opdrachten, iPhone-tips en meer, abonneer je dan op onze nieuwsbrief:
Je aanmelding is helaas niet gelukt. Probeer het later nog eens.