Dat Siri veel kan, wist je waarschijnlijk al. Maar dat de spraakassistent ook dienstdoet als superheld, is minder bekend. Sinds kort kun je Siri vertellen dat je in nood bent, waarna Super-Siri in actie komt.
Hé Siri, 112!
Dat doet Siri niet door over flatgebouwen te springen, of te slingeren aan kunstmatig spinnendraad. Wél pleegt Siri een belangrijk telefoontje voor je, door naar de hulpdiensten te bellen. Dit is het landelijke alarmnummer 112.
De iPhone 14 nu tot €348 korting!
• Maximaal voordeel als je thuis Ziggo hebt
• 6 maanden Apple Music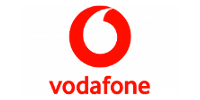 Bekijk actie
Om dit te doen, roep je iets als:
Hé, Siri! Bel de hulpdiensten!
Hé, Siri! Ik ben in nood!
Of nog korter:
Hulpdiensten bellen via Siri
Voordat Siri contact opneemt met de hulpdiensten, toont de iPhone een timer van 5 seconden. Zo is er nog tijd om het gesprek te annuleren. Na de vijf seconden neemt Siri contact op met de hulpdiensten. Standaard wordt de luidspreker geactiveerd, zodat je ook met de hulpdiensten kunt bellen als iPhone verderop ligt.
Hopelijk heb je de tip nooit nodig, maar het is toch goed om te weten. Uiteraard vraag je Siri alleen om naar 112 te bellen als het leven van jou of dat van iemand anders in gevaar is. De alarmcentrale stuurt dan per direct de juiste hulp. Dat kan de politie zijn, maar ook de brandweer of een ambulance.
Meer van dit soort iPhone-tips? Schrijf je in voor onze nieuwsbrief:
Je aanmelding is helaas niet gelukt. Probeer het later nog eens.