Op telefoontjes van mensen of bedrijven die je niet kent, zit je waarschijnlijk helemaal niet te wachten. iOS 13 biedt de oplossing: onbekende en anonieme bellers worden meteen doorgeloodst naar je voicemail.
Onbekende bellers blokkeren iOS 13
Het weren van onbekende en anonieme bellers is heel eenvoudig. Als straks iOS 13 verschijnt, werkt het als volgt:
De iPhone 13 nu tot €277 korting en 3 maanden gratis Apple TV+!
Maximaal voordeel als je thuis internet van Ziggo hebt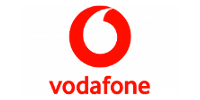 Bekijken
Open Instellingen.
Tik op Telefoon.
Zet de schakelaar achter 'Houd onbekende bellers stil' op groen.
Oproepen van onbekende bellers worden nu stil gehouden. Je ziet vervolgens wel dat je een gesprek gemist hebt. De beller kan direct de voicemail inspreken. Je iPhone is overigens wel zo slim om te checken of het nummer terug te vinden is in Mail of Berichten: zo kunnen bellers die niet in je contactenlijst staan maar die je wel degelijk kent, alsnog contact leggen.
Houd er rekening mee dat je op deze manier telefoontjes van bepaalde instanties en bedrijven kunt missen. Want behalve telemarketeers, bellen bijvoorbeeld ziekenhuizen, overheidsinstanties en de belastingdienst meestal anoniem. Verwacht je dit soort telefoontjes, dan kun je de functie beter niet activeren.
iOS 13
iOS 13 is het nieuwe besturingssysteem voor de iPhone, Apple kondigde het begin deze maand aan. Op dit moment wordt de software getest. De officiële release volgt in september, met onder meer een donkere modus, een vernieuwde app waarmee je álles terugvindt en nog veel meer! September is ook de maand waarin we de nieuwe iPhone 2019 verwachten.
Wekelijks Apple nieuws in je mail
Als eerste op de hoogte van het laatste nieuws, tips & aanbiedingen!
Je aanmelding is helaas niet gelukt. Probeer het later nog eens.