Waarschijnlijk heb je Spotify op je iPhone staan om naar muziek te luisteren. Maar wist je dat je er ook terechtkunt voor luisterboeken? Ideaal voor in het vliegtuig, of voor op een lome dag aan het strand. Of om de kinderen op de achterbank stil te houden. Dat Spotify audioboeken steeds serieuzer neemt, blijkt ook wel uit het feit dat er nu een vacature is voor een hoofd audioboeken.
Audioboeken Spotify vinden
Op Spotify staan audioboeken, maar het is een beetje omslachtig om ze te vinden. Want helaas heeft Spotify ze niet ondergebracht onder een eigen genre. Je zult ze dus zelf moeten zoeken.
Black Friday: De iPhone 13 Pro nu extra voordelig met unlimited 5G data!
Internet van Ziggo thuis? Ontvang dan tot €5 korting per maand en dubbele data!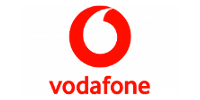 Bekijken
Heb je een precieze titel of auteur die je zoekt? Dan kun je die invoeren in het zoekscherm. Maar misschien wil je liever wat grasduinen in het aanbod. Veel Spotify-gebruikers hebben afspeellijsten gemaakt bestaande uit audioboeken. Je vindt ze door in het zoekvenster te zoeken op 'Audiobooks' of, als je liever Nederlandse boeken hebt 'luisterboeken' Vervolgens tik je onder in het scherm op 'Alle afspeellijsten bekijken': Nu verschijnen alle playlists met audioboeken.
In sommige afspeellijsten staan vaak tientallen hoofdstukken uit verschillende boeken door elkaar heen. Dat is natuurlijk geen doen! Zie je een titel die je aanspreekt? Tik dan op de drie puntjes erachter, veeg iets naar beneden en tik op 'Album weergeven'. Dan verschijnt het hele boek.
Extra tip: tik je niet op 'Album weergeven' maar op 'Artiest weergeven'? Dan krijg je meer te zien van de artiest in kwestie. In het geval van audioboeken is dat vaak of de schrijver, of de voorlezer van het boek. Zo ontdek je nog meer leesvoer!
Aanbod audioboeken Spotify
Wat het aanbod betreft: het is natuurlijk wat kariger dan toegewijde luisterboek-apps als Storytel en Audible. In sommige gevallen zul je ook een déjà vu krijgen naar de leeslijst van de middelbare school: veel Engelse literatuur die inmiddels rechtenvrij is. Mocht je het Duits beheersen, dan is ook dat een goed alternatief.
Al met al zijn er toch echt wat opvallende Nederlandstalige boeken te vinden op Spotify. Hier alvast een lijstje met aanraders: tik erop en je kunt gaan luisteren.
Luisterboeken Spotify volwassenen
En voor kinderen:
Heb jij nog leuke boeken gevonden op Spotify? Laat het hieronder weten door een reactie achter te laten!