Dankzij de AirPods beleven draadloze oordopjes een echte boom. Elk gerenomeerd audiomerk móét tegenwoordig wel zogeheten 'True Wireless Earbuds' hebben. Maar in tegenstelling tot Apple met zijn AirPods kiezen veel bedrijven echter voor het in-ears. Dat heeft – mits correct gebruikt – een hoop voordelen voor zowel de zit in je oren als de geluidskwaliteit. Waarschijnlijk ook de reden dat Apple met zijn AirPods Pro naar deze vorm is overgestapt. Wanneer mensen in-ears echter niet correct gebruiken, dan zorgen ze voor een drukgevoel in je oren of ze vallen er juist te gemakkelijk uit. Bovendien mis je meestal alle lage frequenties in de muziek. In dit artikel laten we aan de hand van de Teufel's draadloze oordopjes, de Airy True Wireless en de Airy Sports, zien hoe je in-ears wel correct gebruikt voor de beste klank.
Wekelijks Apple tips in je mail
Iedere week dit soort tips in je mailbox? Meld je dan nu aan voor onze gratis nieuwsbrief!
Je aanmelding is helaas niet gelukt. Probeer het later nog eens.
iTip 1: kies het juiste opzetstukje
De meeste in-ears worden geleverd met verschillende opzetstukjes voor de oortjes, meestal in de groottes S, M en L. Bij de meeste fabrikanten (en zo ook Teufel) is het gewoon een kwestie van uitproberen. Welke 'ooradapters' voelen het fijnst en zorgen voor het beste geluid? Apple heeft zelfs nog een test om de perfecte pasvorm van de AirPods Pro te achterhalen.
De iPhone 14 nu tot €7,50 korting per maand!
Maximaal voordeel als je thuis internet van Ziggo hebt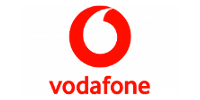 Bekijk actie
iTips 2: zo steek je ze goed in
Iedereen heeft een beetje andere oren, daarom is er geen universele handleiding hoe je in-ears het beste in je oor plaatst. Daarom is het zaak om een routine voor jezelf te vinden. Wel is er een goede tip die voor iedereen zal werken: trek je oor met één hand een beetje naar achteren en omhoog als je de in-ears insteekt. Dit verbreedt de gehoorgang en maakt het gemakkelijker om de in-ears zo aangenaam mogelijk in je oren te steken. .
iTip 3: zo herken je dat de in-ears goed zitten
Hoor je bijna niets meer van de buitenwereld als de in-ears in je oor zitten? Dat voelt eerst een beetje vreemd, maar dat is precies hoe in-ears moeten werken. Zo weet je dat de in-ears dus goed in je oor zitten. Omdat ze dan ook redelijk diep in je gehoorgang zitten, merk je nog nauwelijks het gewicht van de oortjes en ontstaat er dus geen drukgevoel.
In-ears correct gebruiken
Is het geluid niet goed of vallen de in-ears uit je oren? Hieronder hebben we mogelijke problemen verzameld.
Zo kan het opzetstuk te groot zijn. In dat geval zit de in-ear alleen losjes in je oor en valt die er waarschijnlijk uit als je te veel beweegt. Bovendien dringt het geluid gemakkelijk naar buiten en is de klant dus niet optimaal.
Is het opzetstuk daarentegen te klein, dan zit er te veel lucht tussen het oordopje en de gehoorgang. Omdat het geluid hierdoor deels naar buiten wordt geleid, mis je vaak alle bas. Het draagcomfort is ook niet al te best omdat het apparaat wiebelt in je oor en gemakkelijk uitglijdt.
Ten slotte kan het gebeuren dat de in-ear gekanteld in je oor zit en deze dus niet goed afsluit. Bovendien worden delen van het geluid gereflecteerd voordat ze je gehoorzenuw bereiken – en dat klinkt raar.