Er zijn allerlei manieren om berichten die je verstuurt wat persoonlijker te maken. Met gifjes bijvoorbeeld, of een memoji die sprekend op jou lijkt. Maar wist je dat je in de Apple's app Berichten ook een handgeschreven tekstje kunt versturen?
Wekelijks Apple tips in je mail
Iedere week dit soort tips in je mailbox? Meld je dan nu aan voor onze gratis nieuwsbrief!
Je aanmelding is helaas niet gelukt. Probeer het later nog eens.
Handgeschreven bericht iPhone versturen
De iPhone 13 nu tot €393 voordeel!
• Heb je al internet van Ziggo thuis? Profiteer dan van extra voordeel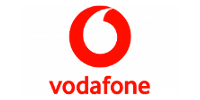 Bekijken
De knop die je nodig hebt om een handgeschreven bericht te maken, zit behoorlijk verstopt en de kans is daarom groot dat-ie je helemaal nooit is opgevallen. Zo werkt het:
Open een chat in de app Berichten.
Draai je iPhone een kwartslag, zodat je hem in de breedte vasthoudt. (In landschapsmodus.)
Op het toetsenbord rechtsonder verschijnt dan een knop met een krul: tik hierop.
Er verschijnt dan een leeg canvas. Je kunt nu zelf een berichtje schrijven of tekenen. Duw op de pijl naar rechts voor meer schermruimte, zodat je je handgeschreven bericht verder kunt uitbreiden. Als je klaar bent, tik je op 'Gereed'. Daarna kun je het bericht eventueel nog aanvullen met getypte tekst. Tik ten slotte op de verzendknop.
Heb je een handschrift waarmee je arts zou kunnen worden? Dan kies je voor een van de vooraf ingestelde boodschappen, via de blokjes onderaan in het scherm.