Het was de grootste vernieuwing voor iOS 14: widgets voor op het thuisscherm van je iPhone. Op de iPad met iPadOS kun je ook gebruikmaken van de nieuw ontworpen widgets. Maar anders dan op de iPhone, kun je ze niet tussen je apps in zetten. De widgets worden verzameld in de Vandaag-weergave. Hoe kun je op je iPad widgets toevoegen? Dit moet je weten.
Wat zijn widgets?
Widgets tonen belangrijke informatie uit apps direct op je thuisscherm. Dus zonder dat je daarvoor de app in kwestie helemaal hoeft te openen. Bijvoorbeeld het weerbericht, het laatste nieuws of afspraken in je agenda. Als je op de widget tikt, dan open je alsnog de bijbehorende app voor meer informatie. Widgets zijn er in verschillende soorten en maten.
De iPhone 14 nu tot €7,50 korting per maand!
Maximaal voordeel als je thuis internet van Ziggo hebt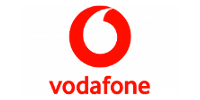 Bekijk actie
Veel van Apple's eigen apps hebben widgets, maar er zijn ook steeds meer apps van andere ontwikkelaars die zijn voorzien van een widget. Het aanbod groeit nog met de de dag, en de widgets worden steeds veelzijdiger.
Vandaag-weergave
Op de iPad worden de widgets verzameld in de Vandaag-weergave. Je vindt deze weergave door naar rechts te vegen over het meest linker thuisscherm. De Vandaag-weergave toont de tijd, de datum en de door jou geselecteerde widgets.
iPad widgets toevoegen
Om je widgets op het scherm van je iPad te plaatsen, doe je het volgende.
Zorg ervoor dat de Vandaag-weergave in beeld is.
Houd je vinger wat langer op het scherm, totdat de app-icoontjes gaan wiebelen.
Tik linksboven op het plusje.
Tik in de galerie op de widget die je wilt gebruiken.
Kies een formaat door horizontaal over het scherm te vegen en tik op 'Voeg widget toe'.
Sleep de widget naar de plek waar je hem hebben wilt.
Tik op Gereed.
Widgets stapelen
Als de kolom met widgets je te lang wordt, kun je ook widgets stapelen. Hierbij is het belangrijk om te weten dat je widgets alleen maar kunt stapelen als ze hetzelfde formaat hebben. Je kunt tot maximaal tien widgets op een stapel leggen. Het werkt zo:
Voeg minimaal twee widgets toe aan de Vandaag-weergave zoals hierboven omschreven.
Zorg ervoor dat de app-icoontjes wiebelen.
Sleep enkele even grote widgets boven op elkaar.
Tik op Gereed.
Je mag maximaal tien widgets op elkaar stapelen. Je bladert door een stapel door er verticaal overheen te vegen.
Volgorde van widgets in een stapel wijzigen
Vind je de volgorde waarin je de widgets gestapeld hebt niet zo handig, dan verander je hem gewoon.
Houd je vinger wat langer op een widget-stapel.
Tik op 'Wijzig stapel'.
Houd je vinger op de drie streepjes na een widget en versleep hem naar de gewenste plek.
Je kunt in dit scherm ook de optie 'Slim draaien' aanzetten door de schakelaar op groen te zetten. Dan bepaalt je iPad zelf in welke volgorde waarin de widgets voorbij komen. Door gebruik te maken van kunstmatige intelligentie, weet iPadOS na verloop van tijd precies welke widget jij op welk moment van de dag zou willen zien.
De inhoud van widgets wijzigen
Van sommige widgets kun je de inhoud wijzigen. Een widget wijzigen doe je zo: duw wat langer op de widget. Als de inhoud van de widget gewijzigd kan worden (dat kan niet altijd), dan zie je de optie 'Wijzig widget'. Tik hierop om de widget te wijzigen. Wat de mogelijkheden zijn, verschilt per widget. Kies bijvoorbeeld de tijd of het weerbericht van een andere locatie.
Widgets altijd meteen in beeld
Wil je dat de widgets altijd meteen in beeld komen als je op je eerste thuisscherm belandt? En dat je niet nog een keer naar rechts moet vegen? Zorg er dan voor dat de Vandaag-weergave altijd in beeld is – in ieder geval als je je iPad horizontaal vasthoudt.
Zorg ervoor dat de Vandaag-weergave in beeld is.
Houd je vinger wat langer op het scherm, totdat de app-icoontjes gaan wiebelen.
Bovenaan in de Vandaag weergave verschijnt de optie 'Houd op beginscherm'. Zet de schakelaar hierachter op groen.
Eventueel kun je de widgets die je het snelst wilt zien, nog verslepen naar het blok waarin nu staat: 'Sleep je favoriete widgets hierheen om ze op het beginscherm vast te maken'.
Widgets oude stijl
In het bovenstaande hebben we het steeds gehad over de nieuw ontworpen widgets van iPadOS en iOS 14. Er zijn echter ook nog widgets oude stijl. Bij deze widgets kun je geen formaat kiezen. Ook ben je (nog) minder vrij in het positioneren ervan. Je voegt ze als volgt toe:
Zorg ervoor dat de Vandaag-weergave in beeld is.
Houd je vinger wat langer op het scherm, totdat de app-icoontjes gaan wiebelen.
Tik helemaal onderaan in de zijbalk op 'Pas aan'.
Tik op een plusje voor de widget die je toe wilt voegen.
Verander eventueel nog de volgorde door je vinger op de drie streepjes te houden en de widget te verslepen.
Tik op Gereed.
Wekelijks Apple nieuws in je mail
Als eerste op de hoogte van het laatste nieuws, tips & aanbiedingen!
Je aanmelding is helaas niet gelukt. Probeer het later nog eens.