Je oren moeten nog langer mee dan vandaag. Apple heeft daarom een decibelmeter geïntroduceerd op de nieuwste Apple Watch-modellen en die waarschuwt je bij te veel herrie. Maar er is meer. Gebruik je een koptelefoon of oortjes? Dan kan het handig zijn om te controleren hoe hard die precies staat, en hoeveel tijd je aan het geluid wordt blootgesteld. De app Gezondheid in iOS 13 geeft inzage hierin.
Geluidsniveaus koptelefoon checken
Je iPhone legt de gegevens van veel koptelefoons vast in de app Gezondheid. Er zijn wat uitzonderingen, daar komen we zo nog op terug. In de meeste gevallen werkt het zo:
De iPhone 13 nu tot €393 voordeel!
• Heb je al internet van Ziggo thuis? Profiteer dan van extra voordeel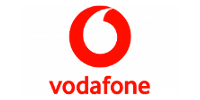 Bekijken
Open de app Gezondheid.
Tik op Ontdek en op Horen.
Tik op Geluidsniveaus (koptelefoon).
Het geluidsniveau wordt weergegeven in decibellen, per uur, dag, week maand of jaar. Bovenaan de grafiek kun je snel wisselen tussen verschillende periodes. Je zit ook meteen of de geluidsniveaus nog acceptabel waren.
Veeg je iets verder naar beneden, dan laat je iPhone je diverse statistiekjes zien. Bijvoorbeeld het gemiddelde koptelefoonniveau van een periode die verstreken is. Via de knop 'Tooon alle filters' zie je nog extra details. Daar kun je ook wisselen tussen koptelefoons, mocht je er meerdere gebruiken.
Met welke koptelefoons werkt het?
In ieder geval met de EarPods en de AirPods, maar veel andere koptelefoons en oortjes blijken ook compatibel te zijn. Metingen voor een koptelefoon met snoer zijn schattingen, gebaseerd op het volume van de iPhone.
Via 'Instellingen>Privacy>Gezondheid>Geluidsniveaus koptelefoon' zie je onder 'Meet niveaus' of jouw koptelefoon ondersteund wordt; die staat hier dan onder. Via 'Voeg andere koptelefoon toe' werkt het ook met andere koptelefoons in oortjes, maar dan gaat het om schattingen.
Merk je dat je koptelefoon vaak te hard staat? Dan is het verstanding om volumebegrenzing in te stellen. Hoe je dat doet lees je in ons artikel Bescherm je gehoor, gebruik volumebegrenzing.