Voor het eerst in jaren verscheen er in april een compleet nieuw Apple-product: de AirTag. Een AirTag hang je aan je kostbare spullen – je jas, je tas, je sleutelbos. Als je ze kwijt bent, dan zie je op je iPhone waar ze zijn. Wij laten je zien dat een AirTag instellen bijzonder eenvoudig is. Je hebt hem zó gekoppeld aan je iPhone!
AirTag instellen
Om de AirTag te koppelen, doorloop je de volgende stappen. Maar geloof ons: het lezen van deze stappen neemt meer tijd in beslag dan het koppelen zelf!
Haal de nieuwe iPhone 13 als eerste in huis!
Internet van Ziggo thuis? Ontvang dan tot €5 korting per maand en dubbele data!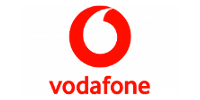 Bekijken
Zorg ervoor dat je iPhone ontgrendeld is, en dat bluetooth actief is.
Haal de AirTag uit de verpakking en verwijder het plastic batterijlipje. Nu wordt de batterij actief: je AirTag maakt een geluidje.
Houd je AirTag bij je iPhone in de buurt. Er verschijnt een melding met de AirTag in beeld: tik op 'Verbind'.
Nu kun je je AirTag een naam geven. Kies uit de lijst met namen: Bagage, Camera, Fiets, Handtas, Jack, Koptelefoon, Paraplu, Portemonne, Rugzak, Sleutels. Bij de laatste optie 'Aangepaste naam', voer je zelf een naam en een emoji in.
Naam uitgekozen? Tik op 'Ga door'.
Tik onder 'Koppel AirTag aan je Apple ID' op 'Ga door'.
Wacht tot de tag gekoppeld is en tik op 'Gereed'.
In de video hieronder zie je het complete proces:
AirTag: naam wijzigen achteraf
Heb je de AirTag gekoppeld en denk je: ik had hem toch een andere naam willen geven? Of een andere emoji? Dat kan. Dat werkt als volgt:
Open de app Zoek mijn.
Ga naar het tabblad Objecten.
Tik in de lijst met objecten op de AirTag die je wilt aanpassen.
Tik onderin op 'Wijzig objectnaam'.
Kies een betere of 'aangepaste naam'.
Je kunt hier ook op de emoji tikken om deze te wijzigen. Apple heeft bij de standaardnamen in de lijst al een passend symbooltje gekozen, maar deze kun je naar wens aanpassen. Een kwestie van op de emoji tikken!
AirTag pingen als je hem kwijt bent
Stel, je bent een voorwerp met daaraan je AirTag kwijt, dan kun je hem gemakkelijk traceren via de app Zoek mijn:
Open in Zoek mijn het tabblad objecten.
Tik op het zoekgeraakte object.
Via 'Speel een geluid af' kun je de AirTag pingen, zodat je hem op gehoor kunt zoeken.
Is de AirTag niet in je directe nabijheid? Als hij nog binnen het bereik van je iPhone is, of het signaal wordt opgepikt door een andere iPhone, zie je hem alsnog op de kaart. Anders zie je de laatst bekende locatie. Kom je tot de conclusie dat ie echt kwijt is, dan kun je de Verloren-modus inschakelen en een seintje ontvangen als ie gevonden is.
AirTag verwijderen
Wil je een AirTag verwijderen? Een AirTag loskoppelen kan altijd nog via de app Zoek mijn. Het werkt zo:
Open de app Zoek mijn.
Ga naar het tabblad Objecten.
Tik in de lijst met objecten op de AirTag die je wilt verwijderen.
Tik onderin op 'Verwijder onderdeel'.
Tik in het bovenstaande scherm op 'Verwijder'.
Je kunt de losgekoppelde AirTag weer opnieuw instellen alsof het een nieuwe is, ook op een andere iPhone.
Wekelijks Apple nieuws in je mail
Als eerste op de hoogte van het laatste nieuws, tips & aanbiedingen!
Je aanmelding is helaas niet gelukt. Probeer het later nog eens.