Netflix verlaagt de komende dertig dagen de beeldkwaliteit. Hiermee moet overbelasting van het Europese internet voorkomen worden. YouTube neemt ook maatregelen.
Het laatste waar we nu op zitten te wachten, is dat het internet eruit knalt. Er wordt nogal veel van ons internet gevraagd op dit moment. Het dataverkeer is explosief gestegen vanwege het massale thuiswerken en videobellen. Maar vooral ook omdat we ons massaal thuis moeten zien te vermaken, wat voor veel mensen synoniem is voor Netflix of YouTube kijken.
BLACK FRIDAY: De iPhone 14 nu tot €348 korting!
• Maximaal voordeel als je thuis Ziggo hebt
• 6 maanden Apple Music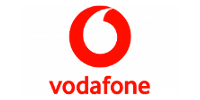 Bekijk actie
Netflix verlaagt beeldkwaliteit
Films in Full HD (1080p) en Ultra HD (4k) vergen enorm veel data, veel meer dan films en series in de standaard kwaliteit. De Europese commissie heeft daarom aan Netflix gevraagd om de doorvoer van data aan te passen. Netflix geeft gehoor aan die oproep, en neemt maatregelen. Dat moet een kwart schelen in het totale dataverkeer.
Of je daar iets van gaat merken, is trouwens nog maar de vraag. De kwaliteit is – eigenlijk zoals altijd – afhankelijk van je apparaat, de belasting van het netwerk en je abonnement. Je blijft de resolutie houden die bij je abonnement hoort (4K, HD of SD) maar wel met de laagst mogelijke bitrate. Deze bepaalt (heel kort door de bocht) de compressie van de beelden. De compressietechnieken voor video zijn tegenwoordig echter zo goed dat de kwaliteit van de video's (waarschijnlijk) niet merkbaar omlaag gaat. Maar zeker is dat het  verminderen van de bitrate ervoor zorgt dat de bandbreedte die Netflix in Europa gebruikt met 25% afneemt.
Een woordvoerder van Netflix zegt het volgende over de maatregel: 'Naar aanleiding van de gesprekken tussen Eurocommissaris Thierry Breton en Reed Hastings met het oog op de buitengewone uitdagingen die het coronavirus met zich meebrengt, heeft Netflix heeft besloten om de bitrates van streams in Europa gedurende 30 dagen te gaan verlagen. Wij schatten dat dit het Netflix-verkeer op de Europese netwerken met ongeveer 25 procent vermindert en tegelijkertijd een goede kwaliteit service voor onze abonnees garandeert.'
Geldt ook voor YouTube
In navolging van Netflix gaat ook YouTube maatregelen nemen. 'We gaan tijdelijk al het verkeer in de EU overzetten naar SD by default', zo heeft het bedrijf verklaard. Dat klinkt alsof je de instellingen zelf nog wel kunt aanpassen, maar we wachten het nog even af.