WhatsApp verhoogt de minimumleeftijd voor Europese gebruikers van de app naar 16 jaar. Nu is dat nog 13 jaar.
Nieuwe voorwaarden WhatsApp
WhatsApp-gebruikers binnen de Europese Unie moeten voortaan bevestigen dat ze 16 jaar of ouder zijn. Dat doen ze door in te stemmen met de vernieuwde voorwaarden van de berichtendienst. Kinderen onder de 16 mogen de dienst ook gebruiken als ze daarvoor toestemming hebben van hun ouders. Hoe WhatsApp de leeftijd van gebruikers wil gaan controleren, is nog onduidelijk.
Haal de nieuwe iPhone 13 Pro als eerste in huis!
Internet van Ziggo thuis? Ontvang dan tot €5 korting per maand en dubbele data!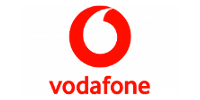 Bekijken
Voor Nederland verandert er niets
Met deze maatregel wil WhatsApp ervoor zorgen dat ze voldoen aan de nieuwe Europese privacyregels die volgende maand van kracht worden. Buiten de EU blijft de minimumleeftijd 13 jaar. Overigens verandert er voor ons eigenlijk niets: volgens de Nederlandse wet mogen kinderen onder de 16 geen gebruik maken van social media als daarvoor de toestemming van de ouders ontbreekt. Of dat in de praktijk ook zo strikt wordt nageleefd, daar zullen we het maar niet over hebben.