Veel bedrijven en zelfstandigen kiezen er tegenwoordig voor om de overstap te maken naar een zakelijk cloud-platform. Dat heeft een aantal voordelen, zoals lagere kosten, betere bereikbaarheid en meer betrouwbaarheid. Wel kan het lastig zijn om de overstap te maken. Daarom is het goed om van tevoren over een aantal dingen na te denken en stappen te ondernemen. Ben je benieuwd waar je op moet letten bij het kiezen van de juiste cloud hosting? Wij geven je wat meer informatie.
De migratie naar de cloud
Een van de lastigste dingen is de migratie naar de zakelijke cloud. Voor een bedrijf dat volledig offline werkt, kan het een behoorlijke stap zijn om ineens alles online te gaan doen. Vraag dan ook na hoe dit proces wordt aangepakt bij de provider. Je kunt het beste met kleine stapjes beginnen en als dat goed gaat, steeds verder uitbreiden. Je moet in gedachten houden dat een migratie naar de cloud tijd kost.
De iPhone 14 nu tot €348 korting!
• Maximaal voordeel als je thuis Ziggo hebt
• 6 maanden Apple Music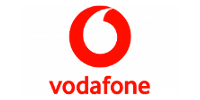 Bekijk actie
Garanties vanuit de leverancier
Op het moment dat je volledig in de cloud werkt, is eigenlijk je volledige bedrijf hier afhankelijk van. Wanneer er iets niet werkt, de cloud provider failliet gaat of ergens gegevens kwijt raken, kun je behoorlijk in de problemen komen. Hier zullen van te voren duidelijke afspraken over gemaakt moeten worden. Hiermee voorkom je dat er later problemen zullen ontstaan. Dit is natuurlijk voor uiterste gevallen, maar wel goed om van tevoren over na te denken.
Locatie van de cloud
Werken in de cloud, dan maakt het toch niet uit waar mijn gegevens staan opgeslagen? Voor sommige bedrijven inderdaad niet, maar sommige bedrijven vinden het juist wel fijn om te weten dat hun gegevens en bestanden niet ergens op een server cloud aan de andere kant van de wereld staan. Ga na of het voor jouw bedrijf iets uitmaakt en vraag hoe en waar alles staat opgeslagen.
Het doel van werken via de cloud
Iedere cloudprovider is weer net iets anders en ook de infrastructuur van de cloud kan iets verschillen. Dit moet natuurlijk wel goed aansluiten op jouw wensen en behoefte. Bedenk daarom van te voren wat het doel is van werken in de cloud. Wil je efficiënter werken, is schaalbaarheid belangrijk of gaat het om toegankelijkheid. Wat je doel ook is, zorg dat je het bespreekt met de cloud provider om te zien hoe je het beste geholpen kan worden.
Dit artikel is een samenwerking met Combell.com