Het is bijna zover: vanaf vrijdag 19 oktober kun je de iPhone XR bestellen! Je bent waarschijnlijk lang niet alleen: het toestel lijkt de populairste iPhone van dit jaar te worden en er bestaat een kans dat XR snel door de voorraad heen is. Om te voorkomen dat je mistast, doe je er goed aan om je voor te bereiden op de iPhone XR pre-order. We geven 6 tips.
1. Wees er vroeg bij
Op vrijdag 19 oktober start de iPhone XR voorverkoop, vanaf 9:01 uur 's ochtends. Zorg dat je op dat moment startklaar bent. Als je er bij de iPhone XR pre-order snel bij bent heb je het toestel een week later al in huis, op 26 oktober.
BLACK FRIDAY: De iPhone 14 nu tot €348 korting!
• Maximaal voordeel als je thuis Ziggo hebt
• 6 maanden Apple Music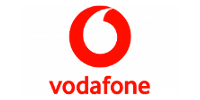 Bekijk actie
2. iPhone XR bestellen via Apple Store App
Je kunt de iPhone XR kopen via de website van Apple, maar de ervaring leert dat dit beter werkt bij de Apple Store app. Deze app staat niet standaard op je iPhone, dus je mogelijk moet je de gratis-app eerst nog downloaden in de App Store.
Voordat de iPhone XR voorverkoop van start gaat, haalt Apple de shop altijd even offline. Doorgaans is de Apple Store via de app als eerste weer te bereiken, waardoor dit de snelste manier is om de iPhone XR binnen te hengelen. Apple geeft zelf ook aan dat dit de snelste en makkelijkste optie is.
3. Kies een kleur
Het fijne van de Apple Store-app is ook dat je alvast kunt aangeven welke uitvoering je wilt. Open de app en tik bij het tabblad 'Ontdekken' op de afbeelding van de iPhone XR. Tik wederom op de iPhone XR en kies een kleur uit. Je hebt zes opties: blauw, geel, koraal, rood, wit en zwart. Tik op de kleur die jou het meest aanspreekt.
4. Kies de capaciteit
Nu is het bij de iPhone XR pre-order tijd voor de capaciteit. Je hebt drie opties: 64, 128 en 256 GB. Bovenin het scherm laat de app zien hoeveel capaciteit je huidige iPhone heeft; daaruit kun je misschien concluderen hoeveel opslag je nodig hebt. Voor de meeste mensen zal 64 GB voldoende zijn.
5. Zet in favorieten
Tot slot krijg je de optie om AppleCare (€ 169) aan te schaffen, maar dit kun je ook na de iPhone XR pre-order doen. Tik rechtsboven op het hartje om de iPhone XR in de favorieten te plaatsen. De iPhone staat nu in het tabblad Account, deze vind je door bovenin op het profiel-icoontje te tikken. Op deze manier voeg je de XR vrijdag met enkele tikkeltje toe aan je winkelmandje.
6. Check je betaalgegevens
Kijk ook alvast in de Apple Store-app of je betaalgegevens correct zijn, zodat je vrijdag niet nog eerst je creditcardgevens moet invoeren. Ook dit doe je via het tabblad Account, waar je op 'Standaardbetaling' tikt. Via 'Standaardverzending' controleer je of je adresgegevens kloppen.
Veel succes met het iPhone XR-bestellen vrijdag! Meer over het toestel lees je in ons dossier over de iPhone XR.