Apple heeft een deal gesloten met Volkswagen over zelfrijdende busjes. De voertuigen zijn bedoeld om Apple-medewerkers te vervoeren, zo meldt The New York Times.
Samenwerking Apple Volkswagen
Volgens insiders zou Apple de afgelopen jaren ook in gesprek zijn geweest met BMW en Mercedes-Benz voor het ontwikkelen van zelfrijdende elektrische auto's. Die onderhandelingen liepen uiteindelijk stuk vanwege het wensenlijstje van Apple. Apple wilde naar de zin van de autofabrikanten te veel controle over het design en over de data.
De iPhone 14 nu tot €348 korting!
• Maximaal voordeel als je thuis Ziggo hebt
• 6 maanden Apple Music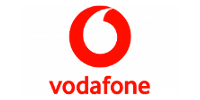 Bekijk actie
Uiteindelijk is er dus een samenwerking met Volkswagen: de T6 Transporter-busjes worden omgebouwd tot zelfrijdende shuttle-busjes. Met deze shuttles worden Apple-medewerkers vervoerd tussen de verschillende gebouwen van Apple. De naam van de shuttle-service wordt PAIL: Palo Alto to Infinity Loop. Het project ligt behoorlijk achter op schema, en iedereen in Apple's autoteam is er druk mee.
Geen eigen zelfrijdende auto van Apple
Het project is een teken dat Apple de plannen rondom een zelfrijdende auto nog niet volledig in de ijskast heeft gezet. Een ander teken is dat Apple tientallen vergunningen heeft om autonome voertuigen te testen in Californië.
Anderzijds is het allemaal minder groots en meeslepend dan wat ooit de bedoeling was: Apple zou in het geheim hebben gewerkt aan hun eigen zelfrijdende auto. Inmiddels is project Titan iets minder ambitieus en lijkt Apple zich meer te focussen op software voor zelfrijdende auto's. Deze kan dan door autofabrikanten worden ingebouwd in hun voertuigen. Een heuse 'Apple Car' hoeven we in de nabije toekomst dus niet meer te verwachten.