Nu de Mac Studio in handen van de eerste klanten is, is hij ook al uit elkaar gehaald in een teardown. Deze geheimen werden gevonden.
Mac Studio teardown
De Mac Studio is het nieuwste lid van de Mac-familie. Het is net als de Mac Pro en de Mac mini een desktop-computer, waarbij je je eigen scherm, toetsenbord en muis moet regelen. Het is de eerste Mac met de ultiem snelle M1 Ultra-chip, een 20-core processor met maximaal 128 GB geheugen.
De iPhone 13 nu tot €393 voordeel!
• Heb je al internet van Ziggo thuis? Profiteer dan van extra voordeel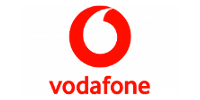 Bekijken
Doordat het een volledig nieuw model is, is er intern veel te verkennen. YouTube-kanaal Max Tech heeft hem dan ook direct opengemaakt in een Mac Studio teardown.
Uitbreidbare opslag
De eerste grote verrassing: de Mac Studio is de allereerste Mac met een M1-chip waarbij je de opslag kunt uitbreiden. Intern zitten namelijk twee ssd-aansluitingen. Daardoor kun je in principe de interne ssd (opslagchips) loskoppelen en vervangen.
Bij andere Macs met M1-chip is de opslag volledig vastgesoldeerd, en is er dus geen mogelijkheid om het los te koppelen of uit te breiden. Het is nog niet bekend of Apple ssd-upgrades aan gaat bieden, of dat de toegang tot de aansluitingen alleen voor reparaties bedoeld is.
Extreem grote chip
Ook wordt duidelijk uit de video van Max Tech dat de M1 Ultra véél groter is dan een normale processor. De zogenaamde 'heatspreader', de aluminium deksel op de processor die verbonden is met de koeler, is bijna vier keer zo groot als bij een gemiddelde AMD- of Intel-chip.
Dit geeft de indruk dat de nieuwe chip van Apple flink meer hitte produceert dan zijn voorgangers. Toch blijkt uit de eerste reviews dat de ventilator van de Mac Studio nauwelijks te horen is: de grotere heatspreader speelt hier waarschijnlijk een rol in.
Wekelijks Apple-nieuws in je mail
Ontvang wekelijks het opvallendste Apple-nieuws, aanbiedingen en de handigste tips voor je iPhone, iPad en Mac!
Je aanmelding is helaas niet gelukt. Probeer het later nog eens.
Bron: Max Tech