Update 21 januari: Apple heeft vandaag nieuwe bèta's uitgegeven van iOS 15.3 en macOS Monterey 12.2. Deze lossen het lek in Safari op. Het gaat om zogenaamde 'release candidates', wat vergevorderde bèta's zijn, dus de kans is groot dat deze updates al volgende week uitkomen. 
---
Een groot lek in Safari zorgt ervoor dat websites jouw browsegedrag bij kunnen houden, inclusief de accounts die je gebruikt. Wij leggen je uit hoe het precies werkt, en wat je er tegen kunt doen.
Safari lek sinds versie 15
De ontwikkelaars van FingerprintJS, een speciale tool die fraude op websites tegengaat, publiceerden op 14 januari een blogbericht over een groot lek in Safari. Het lek treft zowel de Mac-versie van Safari 15 als de versie op iOS 15 en iPadOS 15, evenals alle andere browsers op de iPhone en iPad.
Het probleem heeft te maken met IndexedDB. Dit is een onderdeel van je browser die websites toestaat om lokaal data op te slaan. Veel websites maken hier gebruik van, en maken stuk voor stuk databases aan.
Waar het in Safari 15 misgaat, is dat de naam van de opgeslagen databases zichtbaar is voor andere websites. Zo'n naam is vaak gemakkelijk te herleiden naar een bepaalde site. Dit betekent simpel gezegd dat een website kan zien welke andere websites je opent, en op welk account je daar bent ingelogd.
BLACK FRIDAY: De iPhone 14 nu tot €348 korting!
• Maximaal voordeel als je thuis Ziggo hebt
• 6 maanden Apple Music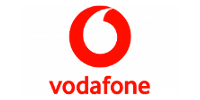 Bekijk actie
Een compleet profiel
Door dit lek is het gemakkelijk voor kwaadwillende websites om een profiel van je op te bouwen. Zo weet de website wat je Google-account is, maar bijvoorbeeld ook je accounts van sociale media-websites of webshops.
Gebruik je voor je Google-account je volledige naam, maar voor een andere site een anonieme gebruikersnaam, dan kunnen die met dit lek dus alsnog aan elkaar gekoppeld worden. Dit levert dus een flink privacyprobleem op. Bovendien zijn dus ook de websites die je bezoekt te koppelen aan jou.
Bescherm jezelf tegen het lek in Safari
Jezelf voor dit lek te beschermen is op het moment vrij lastig. De enige manier om dit te doen is om tijdelijk JavaScript volledig uit te schakelen. Hierdoor beperk je de functionaliteit van erg veel websites, en zul je het telkens handmatig in moeten schakelen om de websites die je vertrouwt normaal te kunnen gebruiken.
Apple werkt momenteel aan een oplossing voor het lek. Dit wordt waarschijnlijk zeer binnenkort met een update uitgebracht. Wil je tot die tijd toch het zekere voor het onzekere nemen? Dan leggen wij je hieronder uit hoe je JavaScript uitschakelt, en het lek dus ontwijkt.
Safari 15 op de Mac
Je zet JavaScript op de volgende manier uit in Safari 15 op de Mac:
Open Safari.
Klik in de menubalk op 'Safari>Voorkeuren'.
Klik op het tabblad 'Beveiliging'.
Haal het vinkje bij 'Schakel JavaScript in' weg.
Safari op iOS 15
Zo doe je hetzelfde op je iPhone of iPad met iOS 15:
Open Instellingen.
Ga naar 'Safari' en tik onderaan op 'Geavanceerd'.
Zet de schakelaar bij 'JavaScript' uit.
Let wel op: bij de iPhone en iPad zijn álle browsers getroffen (mits je iOS 15 hebt), en zul je dus ook JavaScript uit moeten schakelen in bijvoorbeeld Chrome of Firefox.
Je aanmelding is helaas niet gelukt. Probeer het later nog eens.
Bron: FingerprintJS