Tijdens de keynote op 25 maart kondigde Apple verschillende nieuwe diensten aan. Naast een eigen Netflix en een abonnement op App Store-games, is ook Apple News+ aangekondigd. Hiermee heb je onbeperkt toegang hebt tot Engelstalige kranten, tijdschriften en opiniebladen … Als je in Amerika woont.
Van Apple News naar Apple News+
Apple News+ is een uitbreiding van Apple News. Deze app werd in 2015 geïntroduceerd, als onderdeel van iOS 9. In 2018 kwam de app ook naar de Mac, als onderdeel van macOS Mojave. Apple News is een app waarin artikelen van diverse bekende nieuws-websites gecombineerd worden. De onderwerpen zijn heel breed: entertainment, politiek, food, wetenschap … Er is voor ieder wat wils. En hoe meer je leest, hoe beter de app je interesses begrijpt. De aangeboden artikelen passen zodoende steeds beter bij je persoonlijke voorkeuren. Alle artikelen worden weergegeven in een tijdschrift-achtige opmaak. Apple News is gratis te gebruiken, maar bestaat alleen in de Verenigde Staten, Canada, Australië en het Verenigd Koninkrijk.
De iPhone 14 nu tot €348 korting!
• Maximaal voordeel als je thuis Ziggo hebt
• 6 maanden Apple Music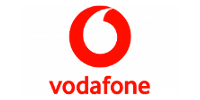 Bekijk actie
All-you-can-read
Tijdens de keynote vorige maand kondigde Apple aan dat ze het gratis Apple News uitbreiden met een betaalde abonnementsdienst. Het nieuwe Apple News+ is 'All-you-can-read': je kunt onbeperkt lezen in een collectie van driehonderd tijdschriften voor een vast bedrag per maand. Het abonnement kost $9,99 in de Verenigde Staten. In Canada is het $ 12,99. Al op de avond van de keynote was News+ beschikbaar, als onderdeel van iOS 12.2. Later dit jaar komt Apple News+ ook naar het Verenigd Koninkrijk en Australië. Of en wanneer het in Nederland komt weten we niet. En dat is jammer, want velen onder ons lezen net zo gemakkelijk in het Engels als in het Nederlands.
Apple News en News+ in Nederland
Via een omweg kun je in Nederland en België alsnog toegang krijgen tot Apple News+. Over hoe je het activeert voor iOS, schreven we het artikel Apple News+ in Nederland gebruiken op je iPhone of iPad. Maar let op: het is best wel wat gedoe, en bij sommigen werkt het om onduidelijke redenen niet.
Het programma is stiekem ook op de Mac te vinden. Hiervoor open je in Finder de map Programma's, en zoek je in het zoekvenster rechtsboven op News. Zorg ervoor dat in de regel daaronder achter 'Zoek', het woord 'Programma's' is geselecteerd. Het News-icoon verschijnt dan in de zoekresultaten, terwijl het anders verborgen blijft. Je krijgt hiermee slechts een indruk van het programma: heel veel onderdelen waarop je klikt, leveren hooguit foutmeldingen op. Wel kun je linksboven in News onderwerpen zoeken waarin je geïnteresseerd bent: dan verschijnen er ook daadwerkelijk artikelen die daarbij aansluiten.
Een gemakkelijker alternatief
Geen Apple News+ in Nederland dus … maar wij hebben Readly! Met Readly kun je eindeloos tijdschriften lezen. De app doet er alles aan om het lezen zo leuk mogelijk te maken. De interface heeft geen toeters en bellen, wat de leeservaring ten goede komt: zo word je echt in de tijdschriften getrokken, zonder enige afleiding. De app heeft een handige leesmodus en je kunt er je favoriete artikelen gemakkelijk in opslaan en terugvinden. Meer leesliefhebbers in huis? Je kunt vijf verschillende accounts aanmaken en één abo op maximaal vijf apparaten gebruiken. Zou houd je je eigen leesvoer ook privé.
Op dit moment biedt Readly 4010 magazines – vele malen meer dan dat Apple op dit moment te bieden heeft. Een groot deel van die tijdschriften is internationaal en zodoende is er ook de nodige overlap tussen beide diensten. Dit zijn tien internationale magazines die je in Apple News+ én in Readly vindt.
1. Time
2. Rolling Stone
3. Women's Health
4. Wired
5. Vogue
6. Forbes
7. Bloomberg Businessweek
8. Fortune
9. Motorcyclist
10. National Geographic Traveller
Readly prijzen
Een abonnement op Readly kost €9,99 per maand en is maandelijks opzegbaar. Er zijn regelmatig acties waarbij je voor een nóg vriendelijkere prijs kunt kijken of het iets voor jou is. Lees ook onze workshop over Readly of kijk voor het complete aanbod op de website van Readly.