Apple doet veel om je privacy te bewaken. Toch bepaal je uiteindelijk vooral zelf hoe veilig je over het web surft. Met onze tips waan je je onbespied op internet en houd je nieuwsgierige bedrijven op afstand.
Privacy tips Mac
Op allerlei manieren proberen bedrijven je online zoveel mogelijk te volgen. Dit gebeurt vaak zonder dat je hebt door hebt; bijvoorbeeld via cookies of geïntegreerde social media-plugins. Met de informatie kunnen de advertenties beter op je worden afgestemd – en dat levert extra geld op.
De iPhone 14 nu tot €348 korting!
• Maximaal voordeel als je thuis Ziggo hebt
• 6 maanden Apple Music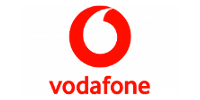 Bekijk actie
Toch kun je zelf veel doen om je persoonlijke gegevens af te schermen, zodat je (bijna) anoniem over het internet surft. We geven vier tips voor meer online-privacy met je Mac
1. Gebruik een VPN
Internetten met een VPN is een bijzonder goede manier om je privacy te verbeteren. Hiermee maak je je IP-adres onzichtbaar, waardoor websites je locatie en identiteit niet kunnen achterhalen. Met een VPN verstuur je je dataverkeer namelijk via een versleutelde verbinding naar een externe server, die op zijn beurt jou weer met het internet verbindt. Een artikel van VPNgids.nl geeft meer uitleg over wat een VPN precies doet.
Voor het gebruik van een VPN beveelt de website ExpressVPN aan. Zij worden gezien als marktleider in VPN, met meer dan 2000 servers in 94 landen. Een abonnement kost zo'n € 7,50 per maand.
2. Surf in Safari (en níét in Google Chrome)
In Nederland is Google Chrome veruit de populairste browser. De browser is snel, gebruiksvriendelijk en ziet er gelikt uit. Maar … het heeft wel Big Brother Google als maker, dat maar al te graag met je internet-avonturen meekijkt.
Als privacy belangrijk voor je is, dan kun je het beter laten bij de browser van Apple: Safari. Deze heeft allerlei technieken die het bedrijven moeilijk maakt om jou van anderen te onderscheiden. Apple schermt bijvoorbeeld de unieke kenmerken van een gebruiker af en voorkomt met Slimme tracking-preventie dat bedrijven je kunnen volgen.
3. Andere zoekmachine

Safari heeft dus de voorkeur, maar heeft één nadeel: Google is de standaardzoekmachine. In dit geval verkoos Apple de dollars van Google boven de privacy van de gebruiker. Gelukkig kun je de zoekmachine veranderen in het privacyvriendelijke DuckDuckGo.
Ga hiervoor in Safari naar 'Safari>Voorkeuren'. Klik op het tabblad 'Zoeken' en verander de zoekmachine in DuckDuckGo; zij volgen je surfgedrag niet.
4. Installeer een privacy-extensie
Safari zit vol met privacy-functies, maar deze blokkeren niet alles. Sommige advertenties en trackers kan Safari niet blokkeren en dan worden alsnog gegevens binnengeharkt. De privacy-extensie Ghostery Lite gaat dit tegen en is gemaakt als een aanvulling op de kwetsbaarheden in Safari. Je installeert de extensie direct vanuit de Mac App Store.
5. Ruim de cookies op
Cookies zijn erg nuttig, maar het kan niet verkeerd zijn om ze af en toe op te ruimen. Dit zorgt ervoor dat je minder wordt gevolgd. Houd er wel rekening mee dat websites hierna minder prettig werken, bijvoorbeeld doordat je er niet meer automatisch op bent ingelogd.
Het verwijderen van cookies doe je via 'Safari>Voorkeuren> Privacy>Beheer websitegegevens'. Je kunt cookies afzonderlijk per website verwijderen, of je bonjourt ze allemaal in één klap weg met 'Verwijder alles'. Meer hierover lees je in een eerder artikel over het selectief wissen van cookies in Safari.